Helping credit unions unleash their collective power
The Northwest Credit Union Foundation and member credit unions find collaboration makes a significant impact addressing issues from rural services to housing needs and more.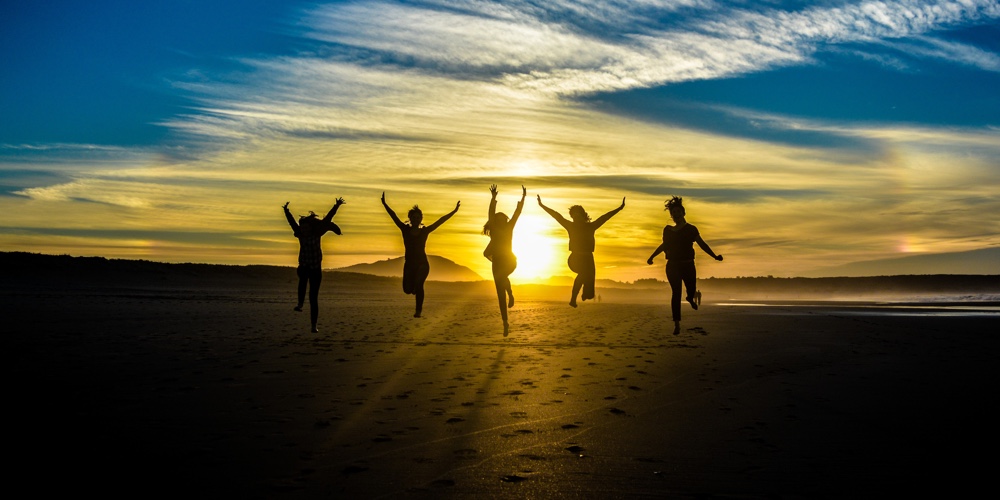 Credit unions continually strive for new innovations and insights that help them meet the ever-evolving financial needs of their members. It's part of the "People Helping People" philosophy that's in their DNA — it's the true reason they exist.
Here in the Northwest, for example, Connections Credit Union in Pocatello, Idaho wanted a better understanding of how to support under-banked residents in rural areas of the credit union's field of membership. What financial services are available to them? What are their financial stressors? What types of services could the credit union offer to help meet those needs?
Earlier this year, Connections partnered with the Idaho State University College of Business to study these questions. The work is being done, in part, with the support of the Northwest Credit Union Foundation (NWCUF) through a grant from our Rural Access to Financial Services Initiative.
Through this initiative, which was launched last spring, the NWCUF is partnering with credit unions in Idaho, Oregon, and Washington as they develop, test, replicate, and scale innovative responses to uniquely rural issues. It's work that will give credit unions essential perspective as they increasingly move into rural areas where other financial institutions have scaled back services or left communities altogether.
It's also an example of how the NWCUF is evolving to help Northwest credit unions unleash their collective power and magnify their positive community impact. Here in the Northwest, that includes buoying underserved and rural communities, blunting the affordable housing crisis, and wrestling with the opportunities and challenges of the post-pandemic world.
For many individual credit unions, the work to find effective answers to such large questions can quickly become overwhelmed by more immediate priorities. But, by working together and tapping into their collaborative and cooperative natures, credit unions have huge potential to make a significant impact on these and many other issues.
By convening credit unions around shared challenges, we help them join forces and expertise, leverage shared resources, and foster relationships with like-minded non-profit partners, government programs, and philanthropic organizations to tackle those challenges. We leverage resources from inside and outside the credit union space — and keep our finger on the pulse of community and social issues that affect credit unions and their members. In this way, credit unions are able to expand and accelerate their work to foster the financial well-being of their members and the vitality of the communities they serve. It's a model that speaks of credit unions' spirit as cooperatively structured financial institutions and their intentional focus on providing the best possible value to their members and creating deep positive impact in their communities.
Northwest Credit Unions' Diversity, Equity, and Inclusion Task Force, hosted by the NWCUF and the Northwest Credit Union Association, is another example. For months, 26 members of the task force, representing credit unions from varied asset sizes and geographic regions, met to identify actionable strategies. In its work, done with last year's national discussion on racial equity serving as a backdrop and inspiration, the task force sought out examples and resources from around the nation and here in the Northwest. The result was a set of recommended best practices for credit unions looking to advance their DEI work as employers, financial institutions, and community partners. The Task Force's work is a ready resource for credit unions developing policies for their organizations and memberships, no matter where they are in their DEI journey.
The cost of housing is another area of concern for many credit unions and their members. It's an issue that credit unions, local businesses, governments, and community partners are working on across the Northwest. Through collaboration, NWCUF is seeking creative ways to connect the dots among these stakeholders and help to design innovative solutions to this challenge. Since 2018, credit unions have been awarded more than $800,000 in NWCUF grant funding to increase access to workforce housing. And we are looking to do a lot more.
These are just a few examples of how Northwest credit unions are striving to create lasting positive impact for their members and communities. And I know nationally and globally, credit unions are striving to provide similar results around myriad challenges. By coordinating and combining those efforts, the impact of the global credit union movement could be huge.
Founded upon collaborative principals that helped it grow to include more than 375 million members worldwide, the credit union movement has an extraordinary and positive effect on the people and communities it serves. But there's much more that could be done. By coming together and facing challenges as one, credit unions make amazing things happen for their members and their communities. The NWCUF would be honored and humbled to join the entire movement in making the most of that work.