How Brazil's largest credit union system is leading the way on climate finance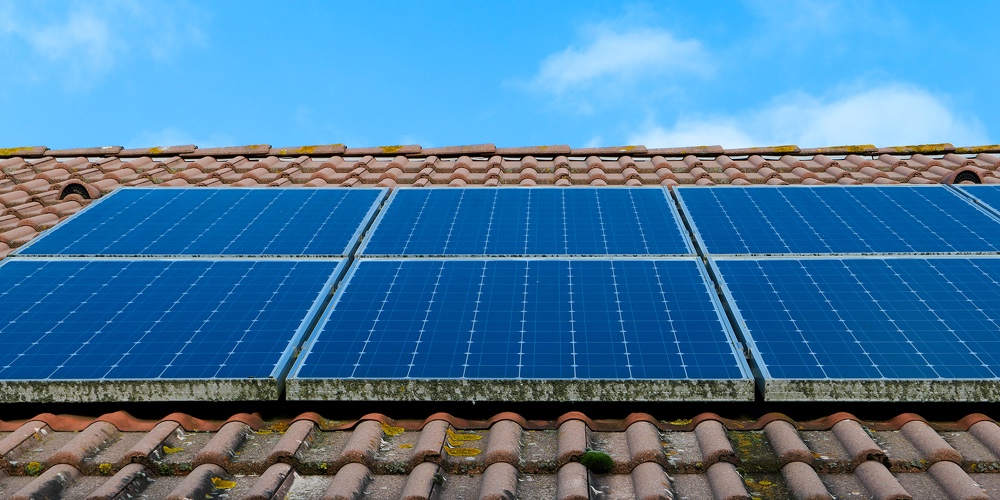 In a small community resembling a German village that sits high atop a mountainous area in the State of Rio Grande do Sul, Brazil, sits a credit union that is one of the world's leaders in green finance.
This story starts in 2016, when Brazil's largest credit union system made a bold decision to enter the world of solar energy financing.
Sicredi, World Council of Credit Unions' direct member credit union system in Brazil, operates 105 credit unions across the country, including Sicredi Pioneira—which was both aptly named and positioned to be among the first in the system to embrace the climate finance initiative.
"We started this business strategy by inviting the businesses—the solar energy companies—to meetings, so we could understand this specific sector. As a result, we learned as much as we could about the (solar energy) market over the course of one or two years," said Jonas Rauch, Manager of Strategic Business for Sicredi Pioneira.
The product that resulted from all that research was a solar energy line of credit.
"The first step of this was to design or create it specifically so members could put solar systems on their houses, their companies or at their farms," said Rauch.
Sicredi Pioneira's solar energy line of credit has a term of 10 years. The journey for members begins with an education on the economics of the line of credit. They can go online and estimate what their payments would be and get an education on the more than 700 solar energy providers in the Nova Petropolis area that partner with the credit union on the program.
"And this line of credit has a competitive rate. The process, the journey for them to access the credit is very easy. We have a specific website for the members and for the community where they can access information. The members and the community can simulate the cost—because this is what motivates most of the people. They look at both sustainability and price, and here you can simulate what the payments would be, you can research the integrators, you can read solar news and information, even watch videos," said Rauch.
Seven years into the program, members can now even start Sicredi's financing approval process directly with some of the solar energy providers, simply by providing their member ID.
"And the system in three or four seconds approves the credit. They can print the contract or get it in a digital way, signed, and the part of the credit union where I work, they receive it, they put it in the system and they put the credit in the account of the member," said Heloisa Klein, Sicredi Pioneira's Shared Solutions Center Coordinator.
Even members who work with solar companies that do not offer that option can quickly work through the line of credit application process at one of Sicredi Pioneira's 48 branch locations. And because the interest rate offered has traditionally been more competitive than other lines of credit, most projects are financed with no down payment from the member.
"Sicredi Pioneira has branches in 21 cities here in the region. In these cities we have 36,000 solar system projects installed. And of those, 7,000 are financed through Sicredi Pioneira. Our market share of all the projects is 20 percent," said Rauch.
Sicredi Pioneira started by financing just 300,000 thousand Brazilian reals (US $60,000) worth of projects in 2016, the first year it offered the solar energy line of credit. In 2022, Pioneira financed 358 million reals (US $72 million) worth of solar projects.
"So, it's not that the credit unions get a lot of money from it, it's more that we want to promote solar energy," said Rauch.
Pioneira accounts for the highest percentage of solar energy lines of credit in the entire Sicredi system. In total for 2022, Sicredi credit unions financed more than 3 billion reals (US $596 million) worth of solar energy projects.
But Sicredi is not just lending money to promote clean energy. They are also walking the walk in their own credit unions, including Pioneira.
"Now we have solar energy in the headquarters and in nine branches. We have 48 branches, nine of them have solar panels on their roofs," said Klein, who added that the goal is to outfit all 48 Pioneira branches with solar moving forward.
To date, the Sicredi system has more than 500 branches—about 20% of their nationwide total—running solely on solar power.
It is World Council of Credit Unions firm belief that credit unions need to advocate for and be part of sustainable solutions to address climate change. Sicredi Pioneira is at the forefront of meeting that challenge head on.
Greg Neumann is Director of Communications for World Council of Credit Unions. He directs the tactical and strategic management of World Council's communication efforts, and works to build WOCCU'...
Web: www.woccu.org
Details