How credit unions can help buyers in a seller's market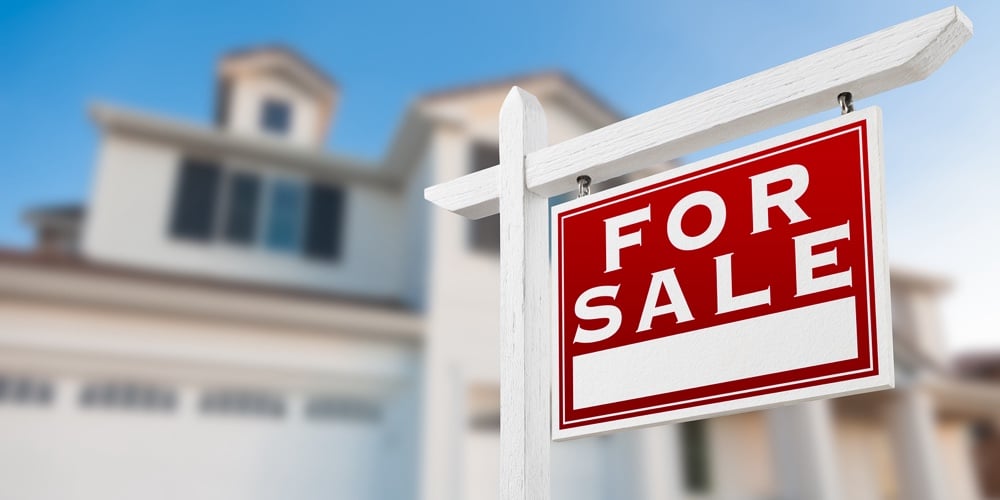 Housing prices have increased due to the pandemic, leading to a seller's market. This is when there is a lower supply of products but a higher demand, leading to more competition among homebuyers. Many buyers have to act fast since houses aren't often on the market for long. 
This is understandably stressful for many buyers, as they watch prices rise and offers get rejected. However, credit unions can assist with the financial process and pave an easier path for uncertain homebuyers. Here are some ways they can help. 
1. Embrace Face-to-Face Interactions
With today's modern technology, many businesses are automating certain functions. However, many customers still rely on more personalized interactions. In fact, 70% of consumers would rather speak to a customer service agent than a chatbot. Financial concepts can be more complex, and it may be easier to discuss them in person. 
Also, anxious consumers want to speak with an agent face-to-face. Since a seller's market causes homebuyers stress, having in-person support is critical. Technology can be helpful for simple transactions, such as determining loan eligibility. For more complex areas, such as transactions, a personal touch is needed. 
Long-distance consumers benefit from technology, and videoconferencing provides a sense of personalization. However, keep in mind technology can stop working. Having someone to answer questions is critical for homebuyers to make quick decisions. 
2. Full Access to Financial Services 
Another advantage credit unions have for assisting homebuyers is the ability to relationship-build — help clients access the full suite of the credit union's services and understand how long-term working relationships benefit each other.
Home buying primarily focuses on the mortgage itself, but buyers who trust their credit union representatives to help with savings accounts, financial planning and other services know who they can rely on for questions about rates and terms. In a seller's market, focus on the big-picture of financial health to demonstrate to clients that their local credit union is there for long-term success — not just a single home loan. 
For example, are new homeowners aware of property tax changes in the region? Are they curious about HELOCs or home equity loans in the future? Laying the groundwork now can help build relationships that work for home buying and every milestone thereafter.
Of course, there's also an opportunity for credit unions to grow even further to serve homebuyers in this market. Diversifying loan products can entice buyers. Offering conventional and Federal Housing Administration (FHA) loans is standard, but providing a wider variety of options can also increase customer loyalty and flexibility.
3. Increased Clarity and Communication
Having good communication shows consumers a company is efficient. This is a helpful quality for buyers trying to navigate the fast-paced housing market. It's also key to building trust and stronger relationships with buyers. 
Technology, such as customer communication management (CCM) software, helps businesses effectively reach out to their consumers. Organization members no longer have to rely on calendar reminders and rolodexes to plan out communication. Instead, they can schedule out touchpoints for all customers via automation.
Organizations should also use social media to learn about their consumers' preferences. Increased communication can help first-time homebuyers make better financial decisions when under pressure. 
4. Incorporate Technology 
While in-person interaction is important, credit unions need to find the right balance. Modern technology can make processes more efficient. This is key for homebuyers who need to get their finances in order quickly.
 Automated services can help them close on a house before it's taken off the market. Credit unions may want to consider apps for mobile payment options and install drive-through video teller devices to reduce waiting time. 
5. Educate Employees on Financial Literacy 
Providing consumers with resources on financial topics helps them stay educated. It's also important to target a wide range of customers. People from low-income backgrounds may not have access to financial experts. Some banks have offered video tutorials or free multilingual financial education. 
Articles on mortgage rates and different types of loans are valuable for homebuyers. Also, budgeting tips are useful information for those looking to purchase a home. With a competitive market, buyers may feel pressured to make quick deals. This is why it's important to know how much they can afford. Staying well-informed can help homebuyers make better decisions when working with sellers. 
6. Create Personalized Customer Messages
Personalized messaging can build trust among consumers and show that the organization values its customers. Technology can help with this. Marketing automation, such as customer relationship management tools, gathers data on consumers to create more personalized content and deliver specific information to customers.
Having personal messaging makes buyers feel valued by the organization and more open to asking questions. This ensures they get the right information to thrive in a competitive market. 
7. Stay Consistent Across All Platforms
With today's technology, people are banking from all different devices. Some consumers may even change devices mid-transaction. Therefore, content must be the same on all platforms, from mobile to desktop. 
For homebuyers who need to find information quickly, consistency is key. It's also important that provided data is accurate and reliable. 
Credit Unions Can Support Buyers in a Seller's Market
With a lower supply of houses and high demand, homebuyers today face a seller's market. Credit unions can provide assistance through personalized interactions and education, making them stand out from traditional banking options.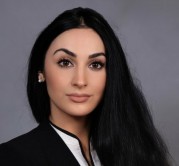 Evelyn Long is a writer and the editor in chief of Renovated. Her work has been published by the National Association of REALTORS®, Training Journal and other online publications.
Web: https://renovated.com
Details