How credit unions can prepare for the crypto storm
What do you think of when you think of cryptocurrency? Do you get a boost of serotonin as you imagine all the possibilities for the future of finance and your credit union? Does the idea of crypto send you into a mini panic, accompanied by a flurry of "what if" scenarios? Or are you somewhere in between: curious and optimistic, but a little bit cautious? 
When it comes to cryptocurrency in the credit union world, I think of it as a slow-moving storm that is in fact so slow that you start to think the sky has always been this shade of purple and gray. And while it hasn't rained yet, you know it's coming. 
Credit unions across America are beginning to adopt crypto at different rates now that 31 states have some form of crypto legislation in place, with some credit unions currently piloting or offering crypto services. Many credit unions are working quickly and efficiently in the background, absorbing as much information as possible, engaging in conversations with experts, and many are becoming experts themselves. 
It's like buying extra supplies of canned foods, bottled water, and batteries before a storm. 
Between cryptocurrency, blockchain technology, and decentralized finance, to say we live in an exciting time for finance is an understatement. These days—and at any given time—a large amount of money is moving quickly through decentralized and centralized exchanges, held tightly in digital wallets, and watched on a mobile device screen anywhere from next door to the most remote areas of the world. We must be smart and prepared to meet the moment. Though the deadline for credit unions to submit their comments on digital assets to NCUA has passed, there are still ways to prepare for when the crypto storm makes landfall. 
Here's what credit unions can do right now to prepare for the inevitable mainstreaming of cryptocurrency and blockchain technology: 
Learn, learn, and learn some more. There are quite a few resources out there. A good starting point is the Blockchain Council's decentralized expert certification program. It's a self-paced, five-hour program that primarily covers the basics of decentralized finance, blockchain, cryptocurrency, and a glossary of terms that are vital to enhancing one's understanding of DeFi. Be prepared to pause and take notes because each module is jam-packed with information. 
Engage with lawmakers and advocates to discover the state of play in your state. Here in Texas, we've engaged with various entities, including the Texas Blockchain Council, a nonprofit industry association that works to advocate for and advance blockchain innovation in Texas. As a regional association, it's Cornerstone League's obligation to its members to stay ahead of financial trends, disruptors, and everything in between. By inserting ourselves into the conversation, we are doing right by our communities by helping influence legislation and regulation that makes crypto use safe for credit union members. 
Build your digital assets team. Identify and designate a digital assets expert in your credit union. Whether you search for someone externally or designate someone in house, it's important to consider budget, resources, and the role this person will play to enhance your credit union's overall strategy.  
Love it or hate it, cryptocurrency, blockchain technology, and decentralized finance aren't going away anytime soon. According to CoinMarketCap, the 24-hour average trading volume of all cryptocurrencies globally is $111 billion (as of Oct. 5, 2021). And although blockchain technology is most widely known for its close association with cryptocurrency, the technology has been adopted by many industries in a variety of ways: anti-money laundering tracking systems, advertising insights, and supply chain and logistics monitoring. 
Worldwide fervor for DeFi—especially with populations where national currency is unstable—may eventually wane but it has staying power. DeFi's reliance on smart contracts—legal contracts written in and enforced by software—frees it from needing central financial intermediaries such as credit unions, banks, brokerages, or exchanges to do its job.
Let me repeat that: DeFi does not rely on central financial intermediaries. Decentralized finance could take on many of the roles that traditional financial institutions fill today: credit, payments, custody, and stored value, just to name a few. It also enables: 
A consumer to use cryptocurrency as collateral to borrow money through a smart contract. Consumers don't have to prove creditworthiness to a financial institution to obtain a loan. 
Payments to occur through the buying and selling of cryptocurrencies instead of the automated clearinghouse. 
People to buy and sell cryptocurrency on a blockchain, eliminating the need to trade stocks on a stock market.
It's important to learn as much as we can about that which can potentially harm us or help us. Credit unions have an incredible opportunity to leverage new technologies and help the underbanked access financial services in new ways – whether credit unions fight, ignore, or embrace it remains to be seen. 
We can board up our windows and doors and brace ourselves for the storm or make peace with the rolling clouds, dust off our rain boots, and engage in some long-overdue puddle jumping. Whichever side you happen to be on, one thing is certain: something exciting is coming our way.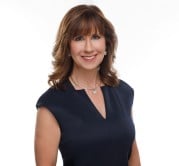 Caroline Willard is president and CEO of Cornerstone League and its subsidiaries, Cornerstone Resources and Cornerstone Foundation. Serving more than 450 member credit unions across Arkansas, Oklahoma, and Texas, Cornerstone'...
Web: https://www.cornerstoneleague.coop
Details