How the decline in the taxi industry affects credit unions
Not too long ago in major cities across this country it was not unusual to see someone walk to the curb, raise there arm and yell "taxi" as they tried to flag down a cab driving by. Other than personal vehicles and buses, taxis were the mode of transportation if you wanted to travel through the city or head to the airport. Cabs would line up at hotels, train stations, convention centers and major office buildings as well as being hailed from the street.
The taxi industry thrived. Some individuals made it their life's work to drive a cab. The hours were long, weather conditions at times treacherous, passengers sometimes rude or even intoxicated but the appeal of being your own boss, setting your hours and making a decent living appealed to many.
In cities like Chicago and New York every taxi is required to have a medallion. The medallion serves as the license or permit for an individual to drive a taxi and pick up customers. The medallion can actually be seen on the vehicle as it is usually bolted to the hood.
Cities limit the number of medallions they issue making these permits to drive a taxi very valuable. They can be owned by individual drivers or by companies who then lease them. Medallions can be sold between parties or are sometimes auctioned by the city issuing them.
In 2011, in the City of Chicago, 397 medallions were sold with most commanding a price of over a quarter million dollars. In New York, two medallions earned a bid of 2.5 million. In 2015, in the City of Chicago, 14 medallions were sold ranging in price from $150,000.00 to $290,000.00. In 2016, in the city of Chicago, only one medallion has been sold to date at a price of $95,500.00.
What has caused this drop in sales and price? Competition from companies like Uber and Lyft. Rather than trying to get a cab standing on a street corner in the rain, snow or dark of night, you can use your iPhone to order a Uber or Lyft to pick you up from a location you designate. The vehicle that arrives can be a Lincoln, Cadillac or SUV. They are usually cleaner and roomier than most taxis, can have complimentary water and candy and the fare and tip are automatically billed to your credit card. In addition, within minutes after your ride ends a receipt is sent to your phone and you are able to rate your driver.
The taxi industry is claiming this competition is killing their industry and is unfair because Uber and Lyft drivers do not always have to meet the same licensing requirements as taxi drivers. They say their industry is on life support.
The impact in the decrease of the value of the medallions goes beyond the taxi industry. A small number of credit unions have been lending money to medallion owners for years. It was a smart loan backed by collateral worth hundreds of thousands and to an industry that has been around for decades.
Unfortunately, some of the credit unions have overloaded their portfolios with these medallion loans and are now experiencing the same impact of those who over concentrated in the housing market and failed to diversify. The loans are underwater, many are in default and serious losses have been created.
Some believe the actions by the taxi industry to run a better, more efficient business model as well as the cities attempt to level the field amongst transportation drivers, is too little too late.
Likewise, the failure of the credit unions to see the shifting trend and diversify their loan portfolios may also be too late for them to restructure and survive.
It is an unfortunate occurrence for the taxi industry and their lender. One failed to keep up with changes in their industry and the other failed to minimize their risk. It is a tough lesson but hopefully it is one that others will learn from and act on sooner than later.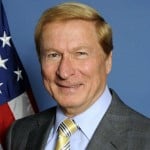 Michael Fryzel is the former Chairman of the National Credit Union Administration and is now a financial services consultant and government affairs attorney in Chicago. He can be reached at ...
Details