How to turn your members into superfans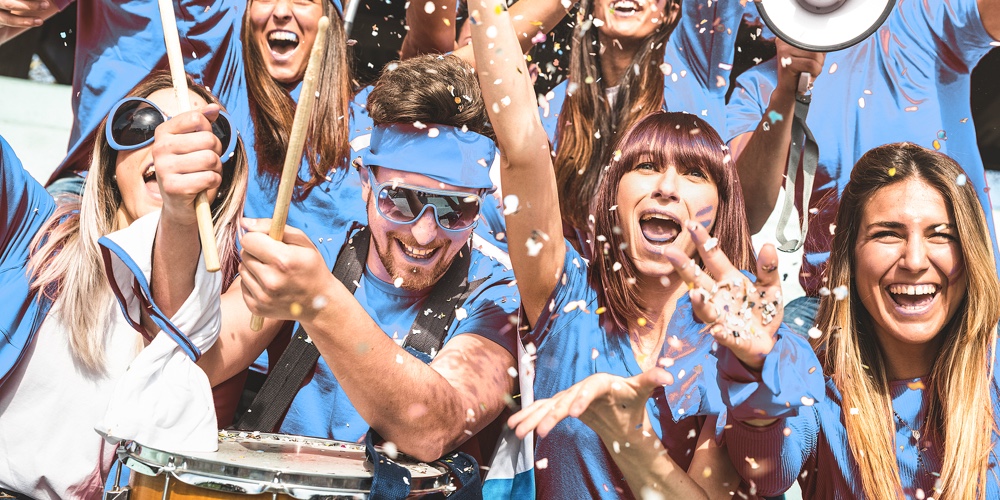 Publisher's Note: Hear more from Brittany Hodak at Mini-Con Series: IMPACT on May 17th. Learn more here.
With the U.S on the cusp of a recession and financial anxiety at an all-time high, it's never been more important for credit unions to create superfans among the ranks of their members.
What, you may ask, is a superfan? A member who is so delighted by their experience with your credit union that they become an enthusiastic advocate. They tell their friends and family members they should join, too. When you create an exceptional experience for your members, you rise above the competition and become a category of one. They don't want to do business with any credit union, or any financial institution; they want to work with you for all of their financial needs. Put simply, superfans are members who create more members.
So, how does one go about creating superfans? By being S-U-P-E-R, of course! The SUPER Model is a five-step framework that I've developed and taught to thousands of leaders over the past decade. It's a mnemonic device to help every employee internalize the fact that they alone are responsible for customer experience. Everyone is in the experience department, and every interaction can make or break a member's perception of the entire company.
I'll share a brief overview of each of the five steps in the SUPER Model framework, but it's important to first understand this truth: superfans are created at the intersection of your story and every member's story. They are forged at that magical, overlapping point where it becomes obvious that you share a common purpose or passion. Your thing matters and is relevant to their thing — e.g. your institution has relevance in their lives.
Credit unions are member-centric at their core, but that philosophy alone is not enough to create raving members. It takes a willingness to be SUPER. Here's how:
S: Start with your Story
What's your uniqueness? What sets your credit union apart from your competitors, including online financial institutions, banks, and other credit unions? It's crucial to start with your Story because everything else should embody your brand identity and values to attract your ideal members. Every employee must also embrace this belief system. They should be able to clearly articulate the uniqueness of your institution.
U: Understand Your Member's Story
Your business is special in that you're working with people as they make the most impactful decisions of their lives. Your members must know — and truly feel — that they matter to you as much as you matter to them. They aren't just another account number or loan or transaction; they are someone whose financial future is intrinsically interwoven with your own. Would you trust someone to handle your finances if they didn't seem to care that much about you? Train each team member to listen to your members to uncover their unique financial needs and validate their concerns so you can become their go-to partner at the exclusion of everyone else.
P: Personalize
According to J.D. Power's 2022 U.S. Retail Banking Satisfaction Study, 78% of consumers expect personalized support from their bank. It's not enough to provide personalized financial advice and services to your members — that's the bare minimum for any institution. Customizing the "little" things, like asking your customers if they'd prefer to chat via phone, email, or text, and referring to members of their family by name, shows that you're able to put their needs and preferences above your own and that they are important enough to merit individualized attention.
E: Exceed Expectations                  
Opening a new savings account, applying for a loan, or completing any other financial task can feel overwhelming and complicated for many people. However, if you can make your interactions feel as seamless and efficient as possible, you'll exceed your members' expectations and increase the likelihood that they'll come back and tell their friends. You can even exceed expectations when delivering bad news to your members by preparing alternative solutions to their problems and showcasing your active listening skills to validate their feelings. Every interaction leaves your members better, worse, or exactly the same as you found them. When your team members understand and embrace this principle, they will be — quite literally — improving the days and the lives of members at every touch point.
R: Repeat
You create superfans one member at a time. By designing and implementing the right systems and processes for your team, you ensure that every member is getting the same incredible experience and eventually build a reputation of being the most trusted credit union. Don't be afraid of introducing technology to automate certain tasks to free up more time to focus on the human side of the business. The future isn't all high-tech or all high-touch; it's a thoughtful, deliberate balance of the two that enables predictably amazing experiences.
Creating superfans should be a top priority for every credit union today. A well-executed superfan strategy is one of the most powerful ways to establish yourself as a trusted partner in the community and future proof your organization against uncertain economic times.
I'll be diving deeper into each step of the SUPER Model during my MiniCon presentation on May 17th at 1:00pm ET, and I hope to see you there!
Check out my book, Creating Superfans for more tools and strategies your business needs to attract, engage, and retain your own raving fanbase.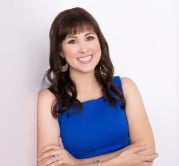 Brittany Hodak is an international keynote speaker and award-winning business leader. Entrepreneur calls her an "expert at creating loyal fans for your brand," and she is widely regarded as the "...
Details