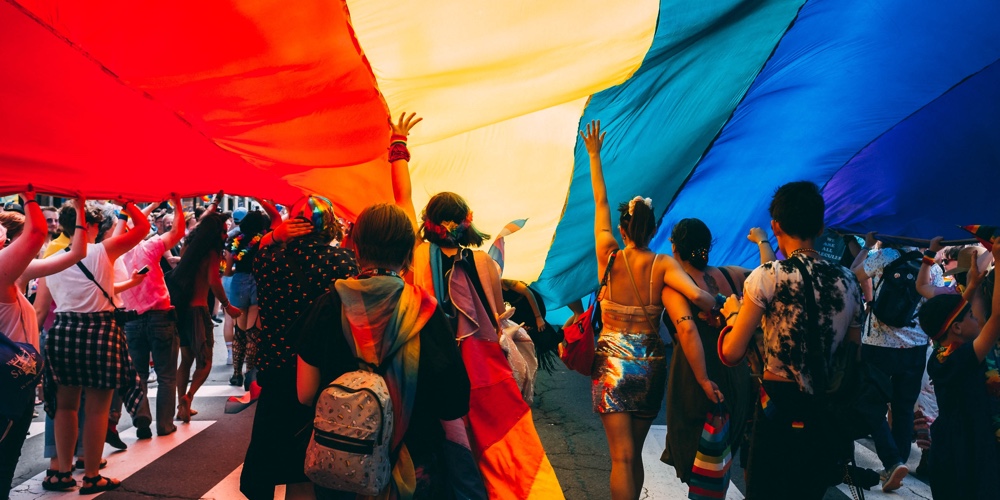 I was a new teller when a gentleman walked in wanting to open an account.
I remember him taking a step in the doors and scanning the row of CU employees ready to serve him.
He eventually chose me.
As I was opening his account and asking him for his ID, he hesitated, and I could see his face show concern.
He leaned in and said:
If you take this and make a copy for my file, will you please keep this file at your desk?
I admit, in my mind I wasn't sure why, but I said of course knowing that my number one duty was to serve the members.
Once I scanned the ID and set his new account all up, I thanked him and said that I would be happy to assist him with whatever he needed from our credit union.
He thanked me several times.
The sincerest thanks that I have ever gotten truly.
As I was collecting all of the paper items for his file, I flipped the ID photo over the correct way and was instantly moved to tears.
The ID the man had given me had a female name on it.
My newest member was transgender, and he felt safe enough to share that with me.
He chose ME.
I ran from behind my desk outside to where he was getting into his car.
I leaned over the window and said:
Thank you. Thank you for trusting me, choosing me, and knowing that I would take care of you. I understand how huge that is and I am honored to serve you.
Tears welled up in his eyes and he replied:
I have kids. I don't want them made fun of. To my knowledge nobody knows, and I just want to live my life and my kids not be harassed. Thank you for being you. I just knew.
By that time my eyes matched his with tears and I grabbed his hand and said:
You are safe with me.
That moment impacted my life so much.
It led me to want more education on the LGBTQ+ community.
It helped me realize the fear and intimidation there must be when you walk into a place of business where you have to show your ID and don't know who to trust.
He chose me and that made me realize that I needed to choose to be a stand up, well-informed, well-educated person.
I just wanted to share with you the moment that I chose to take PRIDE in making myself a well-rounded ally.
..or as my friends Lisa and Angela say, a "Capital A Ally!"
It was a defining moment in my life, and it changed me in all of the best ways.
He chose me and it was my responsibility to choose him back with PRIDE.
Nanci started her credit union journey due to lack of kindness. That fact is what led her to close her bank account and open up at a credit union. Ultimately ...
Web: https://www.universityfederalcu.org
Details