I crashed the GAC at age 45 and YOU should too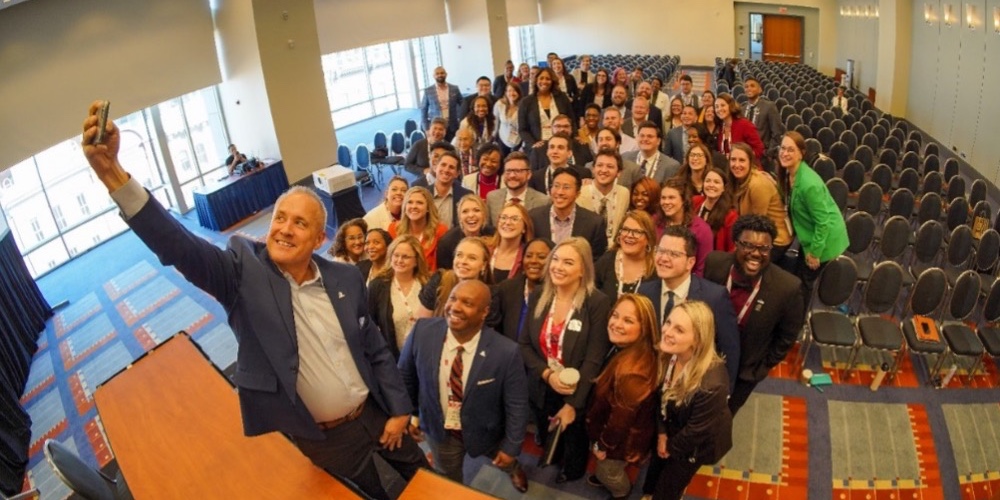 When I was researching ways to attend the GAC, I came across the famous Filene & Cooperative Trust GAC crasher program.
After reading some of the information and seeing that it said "40 or young at heart", I figured it was worth a shot.
Most people that know me, know that my heart hovers around the age of 20.
Step one was creating my submission video on why they should choose me.
Off to Tik-Tok I went to make my video outlining the various reasons my older rear-end should attend as a crasher.
I will admit, it took me one take and about 10 minutes.
Well, here goes nothing – I thought as I hit the submit button.
To my absolute shock, I was chosen as a crasher shortly after.
Imposter Syndrome set in HARD.
What in the world was I doing?!
I'm not under 40.
I will be the grandma of the group.
I won't be able to keep up.
All the reasons why I should have not been chosen started to fill my head with absolute doubt.
As the date grew closer, my nerves grew more and more frazzled.
Per Nanci's life, my flight to Washington was delayed not once, not twice, but three times.
It's as if my nerves sent out a stress call and someone responded with "hold my beer".
I woke up the next morning to day one.
Day one of being a crasher.
Wearing my "Credit Union Nerd" shirt, I took a deep inhale and lengthy exhale before finding my way down to the lobby.
And so it began…
The amazingly crazy busy, exhilarating, awe inspiring, whirlwind of a week that is known as the Governmental Affairs Conference.
It quite literally took me mere moments to fall in love with the group of people that I shared the crasher experience with.
The pure energy in the room was enough to fuel you for months on end.
All through the week as we were running from one session to another, we were sharing laughter, ideas, and yes, even tears.
These people became my family, and I became their crazy Aunt from North Dakota.
Age no longer mattered.
Titles no longer mattered.
Education status no longer mattered.
We were all on the same field, playing the same game, and participating in the greatest cooperative people building experience of our careers.
I happily went to each session on the agenda with the gusto of a teenager.
Don't ask my body how it felt about all of this.
It won't say words that are appropriate.
Let's just say that my mind and spirit are far younger than my body.
It was screaming by the end of the week, but I would do it all over again.
One of the best parts of the GAC was connecting with people in person that I had only known on social media platforms.
I even met some of my CUInsight family!
It's amazing how you can feel like you know someone even though you have never met before.
That is my only regret.
I wanted more time to hug, to chat, to connect in person.
The agenda was so jam packed full of awesome, that I did not get the chance.
That just makes me want to go back next year!
I had secretly reached out to Cortney from Filene before coming to the GAC.
You see, right before going to Washington I found a lump on my neck.
Right before this amazing experience, I found out that I may be battling just as I did last year, once again.
My fear was that I would take the spot of someone that was healthier to attend.
You're coming – she said with confidence.
…and I did.
I went to what was the best medication I could have ever asked for.
I shared this experience with a new crasher family that not only filled my cup, but embraced me for who I am.
On the last debriefing of the week, we were able to share with one another at the Credit Union House.
I just knew that it would be an emotional day.
We had all grown so close in such a short amount of time.
It was then that I knew I wanted to share what I had been carrying around the whole week.
I wanted them to all know that they were like a super dynamic vitamin to my very soul.
I meant every word and as I look through the photos of the week on my phone, this still rings true.
Sometimes what you think you can't do, is precisely what you should do.
Crashing the GAC was one of the best experiences of my credit union career and to say that I highly recommend it is a severe understatement.
It fueled and healed so many things within me, that I will forever be grateful for the crasher crew, mentors, facilitators, Filene, and the Cooperative Trust.
Thank you for taking a chance on this "young at heart" professional.
I'm forever changed for the better because of it and ready to take on this next health journey ahead.
Sincerely,
The young at heart credit union fanatic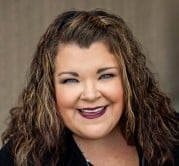 Nanci started her credit union journey due to lack of kindness. That fact is what led her to close her bank account and open up at a credit union. Ultimately ...
Web: cuanm.org
Details