ICU Day project provides new homes
Nineteen credit unions partner with Habitat for Humanity, resulting in a fresh start for two families.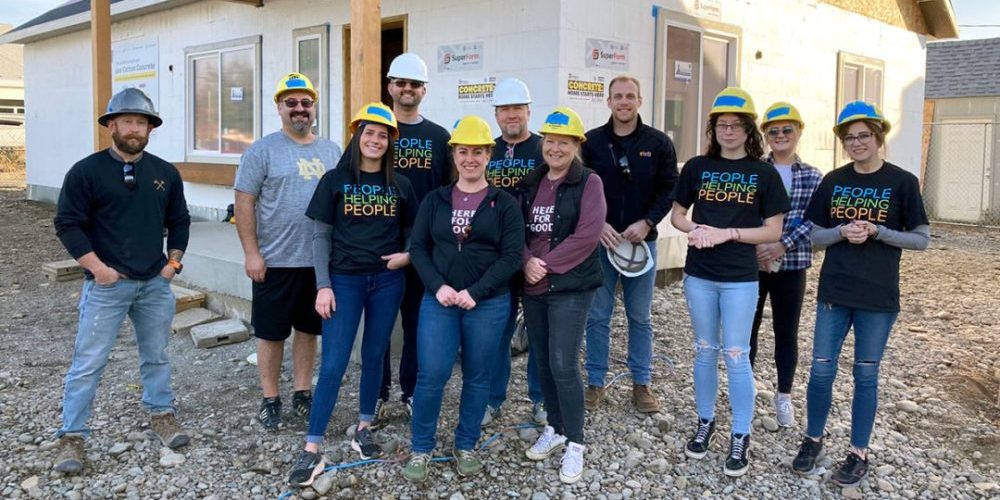 A group of Spokane, Wash.-area credit unions recognizes International Credit Union Day each year with a combined volunteer effort. The 2022 community project saw 19 credit unions partner with Habitat for Humanity-Spokane to build two families new, affordable homes in East Central Spokane.
"The chance to do a project that involves up to 600 volunteer opportunities really drives home the credit union philosophy of people helping people," says Debie Keesee, president/CEO at $17.2 million asset Spokane Media Federal Credit Union. "All 19 credit unions coming together cooperatively enables two deserving families to meet Habitat for Humanity's vision that everyone needs a decent place to live."
Habitat for Humanity allows people who earn below 80% of the area median income to build their own homes alongside volunteers and enables them to pay an affordable mortgage. The credit unions' partnership will result in two families purchasing a home during a time in which housing prices have increased significantly. Neither family thought they could afford a home, but they're planning to move in this winter.
continue reading »