Inflation is bad news for the economy after a good 2021
2 possible scenarios for how things will go from here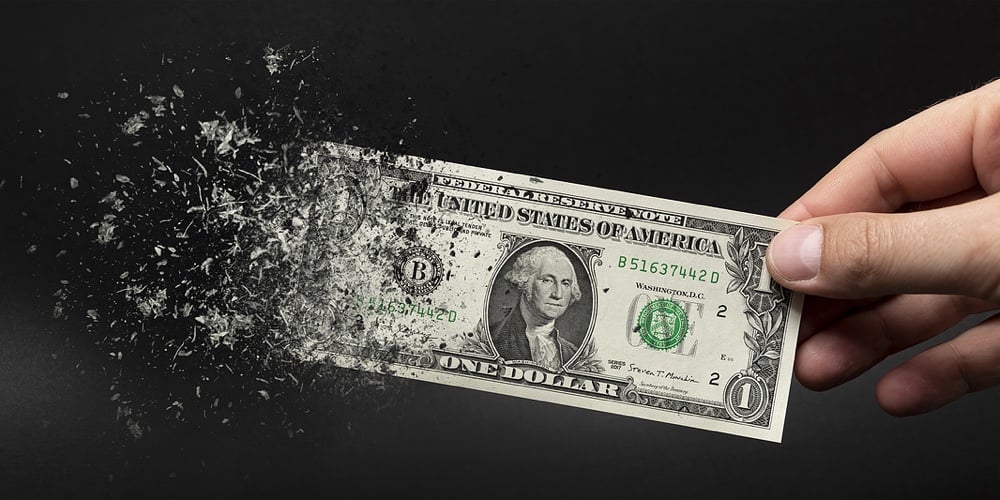 The global economy spent all of 2021 in a highly distorted state. Indeed, the on-again, off-again recovery from the pandemic created conditions that had little or no precedent. Despite the distortions, most financial markets produced a third year in a row of returns that should thrill investors. There is no mystery about why this happened. Corporate profit growth was well above its long-term average while real interest rates remained negative. Investors can't ask for better conditions than these.
Yes, investors ended 2021 in pretty good shape. What could possibly go wrong? Enter inflation.
In November, U.S. retailer Dollar Tree raised its price to $1.25 per item. The increase was anecdotal because inflation rates reached a 39-year high toward the end of last year. The U.S. Federal Reserve took note of rising prices and assured us the increases were temporary, or "transitory" as their lexicon has it. Their outlook changed after enough time passed and high inflation rates continued apace. It turns out inflation that doesn't go away isn't all that transitory.
continue reading »