Is Compliance Killing Small Credit Unions?
by: Henry Meier, Associate General Counsel, Credit Union Association of New York
CU insight touched off a debate within the credit union movement a few weeks ago when it published a blog in which a fictitious examiner explained that he was out to destroy small credit unions.  The column drew a  response from the editor of the CU Times in a piece titled "Let's silence the violins on small credit unions."
The truth lies somewhere in between:  small credit unions face growing  burdens, particularly in the area of compliance, and to the extent that they can't meet these obligations they will not survive.  This reality reflects the natural evolution of the financial services industry into an interconnected network in which even the smallest credit union or community bank poses a potential threat to the safety and soundness of the industry and a potential drag on its efficient operation.
I don't think examiners are systematically out to destroy any type of credit union.  But let's be honest, the smaller a credit union is the less likely it is to have either the resources or the inclination to invest in an adequate compliance regime.  The problem is that the days of treating your examiner as your de facto compliance officer are over.  This means that  credit unions are being written up for infractions which might previously have been dealt with orally.  It also means that to the extent a credit union, irrespective of size, can't meet regulatory requirements it probably will face pressure to merge with another credit union that can.
Is this wrong?  I don't think so.  First, technology means that the financial sector is interconnected in a manner inconceivable a little more than 10 years ago.  For example, all financial institutions can now receive and return checks  electronically.  To facilitate this process the Federal Reserve proposed regulations stripping legal protections  from those financial institutions that don't invest in the appropriate technology to do so.  For any credit union to rely on a truck to transport checks these days is like extolling the virtues of the Pony Express.  Times change and change requires an investment of  resources.
The implicit argument against  tougher oversight being imposed on smaller credit unions is that these mandates are  disproportionate to the potential harm posed by noncompliance.  But technology means that even the smallest institution is plugged into a vast financial network.  Arguing that a small credit union shouldn't have to be compliant is akin to arguing that only large branches have to worry about regulations.  Would criminals really bother with small credit unions to facilitate millions of dollars in fraud?  Yes, they would.  Just ask Vensure credit union, which in a matter of years morphed from being  the moribund credit union for  the Knights of Columbus in upstate New York  into a conduit for electronic fund transfers facilitating an online poker Ponzi scheme.
Then there's the more general point that every dollar spent on compliance is a dollar spent not helping people.  This line always gets big cheers, but it's about time credit unions recognize that it really doesn't make much sense.  You show me a credit union with a good compliance program and I'll show you a credit union that operates lending programs cost-effectively to its members.
One case I read recently involved a credit union that was facing a class-action lawsuit because, as a matter of policy, it was seizing money from member accounts to pay delinquent credit card debts on cards it had issued.  The lawsuit could have easily been avoided by ensuring that someone at the credit union was aware of basic requirements for delinquent credit card debts. The good compliance officer prevents problems before they occur and saves you money that you would otherwise have to spend retaining a lawyer.  This is as true for those credit unions that argue that they cannot afford a compliance officer as it is for those with a compliance department.
Does this mean that smaller credit unions should be left to sink or swim on their own? No. First no credit union can comply with all the regulations and mandates but they all can make a good faith effort to comply with those that impact the safety of member funds.
Second compliance can be expensive and we should always be looking for ways to minimize compliance costs and help smaller credit unions meet the compliance challenge.  Some Associations have been able to facilitate collaborative compliance programs among  credit unions.  This allows several credit unions to share the cost of hiring compliance personnel.   From my days in compliance, I know that  Associations across the country have well informed compliance staff willing to point you in the right direction.
In addition, all Associations – not just our national mother ships -should take the time to point out to regulators the costs and benefits of all proposed regulations before they are put in place.
Finally, credit unions have to be willing to push back when overzealous examiners cross the line between insuring a credit union's operations are consistent with safety and soundness into micromanagement.  This line isn't clear cut but, like pornography, you know what it is when you see it. Don't be afraid to challenge the examiner.
To me, complying with regulations insuring the safety of the financial services industry and the member funds we protect is as basic a part of our obligations as providing loans to members of modest means.  If you are  too small to comply then maybe you are just too small.
Henry Meier, Associate General Counsel, Credit Union Association of New York
As associate general counsel for the Credit Union Association of New York, Henry is actively involved in all legislative, regulatory and legal issues impacting New York credit unions.  Whether he's joining in the Association's advocacy efforts, lending his legal expertise to the Association and its affiliate companies or arguing before the New York State Appellate Division, his voice is unique and influential. Before joining the Association in 2006, Henry served as a counsel to the New York State Assembly Republican Conference for seven years. Henry is a graduate of American University in Washington, D.C., and Hofstra University's School of Law in New York.  New York's State of Mind Blog  www.cuany.org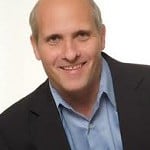 As General Counsel for the New York Credit Union Association, Henry is actively involved in all legislative, regulatory and legal issues impacting New York credit unions. Whether he's joining ...
Web: www.nycua.org
Details