Is your credit union ready for what's next?
Every credit union is becoming more and more aware of the need to have access to an infrastructure capable of answering the demand for communicating with members electronically. However, simply offering online options or the ability to embed a PDF of a statement into an email does not constitute a digital customer communications strategy. Mobile capabilities have changed this landscape and drives expectations for instant access to all services, not just account transactions, all of which results in moving the member experience from a transaction-centric focus to a value-added focus.
Today's members no longer have a preference for multichannel interaction with their credit union; it is an expectation. For example, millennial members are very digitally focused so, to attract and retain this growing group, a credit union must go beyond the expectation for multichannel. These members are beginning to demand an omnichannel experience—one allowing them to begin a transaction on their smartphone and pick up the interaction later on their computer.
In order to meet the growing trend toward omnichannel communications, it is important to create an infrastructure that leverages data, design, content, rules and processes across the different steps of the member journey. If you put in some extra effort and investment now, you will be the kind of partner tomorrow's members will seek—which will make you even more competitive today.
A critical success factor needed to make omnichannel communications a reality for your members (and profitable for you) is having the ability to create flexible content automatically converted on demand to match the requirements of the delivery channel, because what looks great on a direct mail piece also needs to look great on a smartphone screen. Having access to technology which automates the process saves time, eliminates human error and provides a unified, relevant communication experience for your members.
Many communications solutions on the market today offer the capability to create business communications visually identical in terms of layout, color and graphics, no matter what delivery channel is used. When your members specify how they want to receive information, you need an infrastructure able to reach them wherever they may be and speaks to them with messages geared to their particular interests.
Predictably, how member communications are disseminated will continue to evolve. One of the newest innovations in the evolution of customer communications is something called dynamic communications, an alternative to static PDFs. We have talked about dynamic communications in previous columns. They are interactive statements, allowing your members to have even more control of the information they want to receive. For example, if a statement includes a bar chart or pie chart, the customer can click on the chart to drill down for details, such as the dates of various transactions or specific terms of their account. Additionally, your members can re-sort the information as they wish, such as by topic rather than by date.
The steady development and expansion of both hardware and software over the last two decades has entirely changed the look and the function of virtually every type of communication. These innovations have brought about—and continue to bring about—a revolution in the management of customer communications. The good news is new ways of doing things give credit unions the flexible, effective tools they need to speak to a new breed of customers—and retain them—by providing the kind of omnichannel experience they expect today.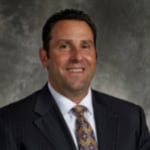 Clay McNaught is Vice President at GMC Software Technology, North America. With an impressive history of experience in document management, customer communication management and business intelligence, McNaught offers extensive knowledge ...
Web: www.gmc.net
Details