Is Your Credit Union's Lending Universe Expanding?
by: David Frankil, President, NAFCU Services Corporation
No, this is not a survey to see who the Trekkies are among us, nor is it an analysis of what the Higgs-Boson particle means for banking.
You can certainly grow the pool of lending opportunity by adding new members, but a component of any lending strategy has to be doing more lending to existing members. There are many factors which can dictate segmentation of and the ability to expand further into your target markets, including demographics, income levels, credit scores, and others. Some are exogenous, i.e. outside of your control.
Demographics are one example – your member's age is your member's age, and nothing you can do is going to change that fact. The same is true for income levels – they earn what they earn, and unless you're going to send them checks every month that isn't going to change either.
On one level that is also true for their credit scores. Their credit related activities are interpreted in order to generate a score that you use to help assess credit-worthiness, and improvements in that score are really dependent on behavior changes and other actions taken by the member.
But a closer look reveals that there are some things you can do related to your usage of credit scoring models that can help expand your universe of opportunities.  One of the common issues associated with some traditional credit score models relates to their methodology, and what they include and exclude to generate the score. I'm sure that all of you at one time or another have had to say no to someone you knew was a good credit risk, all because their score did not meet minimum underwriting requirements.
This is especially true for so-called "thin file" members, with little or no credit history. For example, among others, young adults new to the credit markets, recently divorced or widowed individuals with little credit in their own name, newly arrived immigrants and people who have avoided the banking system or credit markets by choice. This is even more of an issue given the economic distress many of our members have been under the last few years.
Here's an amazing fact: Did you know that between 35 and 50 million adults in the United States may be underbanked?  Suffice to say that a large number of these individuals also don't have a credit score. That's equivalent to 18 to 25 percent of the adult population! The result is a significant number of members (or prospective members) who may be blocked from credit or who may be incorrectly priced.
It is often said that 'your best customers are the ones you already have,' and a few percentage point increase in lending to existing members from a more accurate predictive model can generate meaningful additional income by expanding your lending universe. Makes sense, right? So, now let me answer the question you now probably have on your mind – How?
By taking all of the information that is collected by the three big credit reporting companies (CRCs) for a member and applying a whole lot of math to level any data differentiators, use all of the data, and more precisely predict risk for lending to that member. Then use more of the data to score more people, and ensure the model retains its predictiveness.
Don't panic, luckily, this is not something you have to (or should) attempt on your own. VantageScore Solutions, a new NAFCU Services Preferred Partner and an independently-managed company whose members are the three national credit reporting companies (CRCs), Equifax, Experian and TransUnion, does this for you. Don't worry, this is not a commercial. In fact, VantageScore Solutions doesn't sell anything (yeah, we thought it was weird too). They simply create and maintain this unbelievably sensible and beneficial scoring model (they have a lot of really smart "scientists" as they call them) and spend their lives educating lenders and consumers about credit scoring so that lenders can lend more, creditworthy consumers can borrow when they need to, and in the process learn to be a less risky borrower.
Here's how it works, trust me it's fascinating and I probably won't do it justice – the VantageScore model rank orders consumers on the likelihood of becoming 90 days or more past due on a credit obligation based on a deep pool of sample data.  This includes some 45 million files of anonymous payment history, utilization, current balances, depth of credit, recent credit and available credit.
The result is that the VantageScore model looks differently and more perceptively into consumer behaviors, facilitating the ability to score many individuals who otherwise would not be able to obtain a score – including infrequent credit users and/or new entrants into the credit market.
One of my favorite examples that Barrett Burns, the President and CEO of VantageScore Solutions shared with me is about military members – after six or twelve months or more overseas, many probably haven't had the need to use credit…so when they get back to the States and want to buy a car, who will lend to them without any credit history for 12 months to determine if they are a good candidate for a loan? Another great example are new college grads – a segment so many of us are trying to target (they are the future, after all). How are they going to get a credit card to buy that trendy new wardrobe for their first real job?
Thinking about some members that may be in that same situation? Take a look at VantageScore Solutions – the research they do is unbelievable and the (all free) education they have for credit unions and credit union members is perfect for any financial education initiative. More lending and happier members…it sounds like a no-brainer to me.
Dave joined NAFCU Services Corporation as President in July, 2006. He's passionate about delivering value-added solutions to credit unions and their members through a range of strategic partnerships with "best-of-breed" providers.
Prior to NAFCU Services, Dave was Managing Director for the Washington Region of Gates and Company, a boutique management consulting and investment banking firm based in Wilmington, Del. Prior to that, he was the CEO and co-founder of Virtual Compliance, Inc., a software firm that he grew to a 30-person organization, Director of Government Affairs for Champion International Corp., Director of Congressional and Regulatory Affairs for the American Furniture Manufacturers Association, and Director of Environmental Quality for the National Association of Manufacturers.
Dave has an MBA from the Wharton School of the University of Pennsylvania and earned a bachelor's degree in economics and political science from The George Washington University.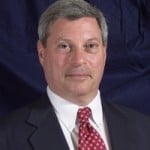 David Frankil has a wide range of experience spanning more than three decades in the financial and commercial sectors, working with a number of market-leading organizations and focusing heavily on ...
Web: BFBbenefit.com
Details