Jumping into the deep end with data-driven marketing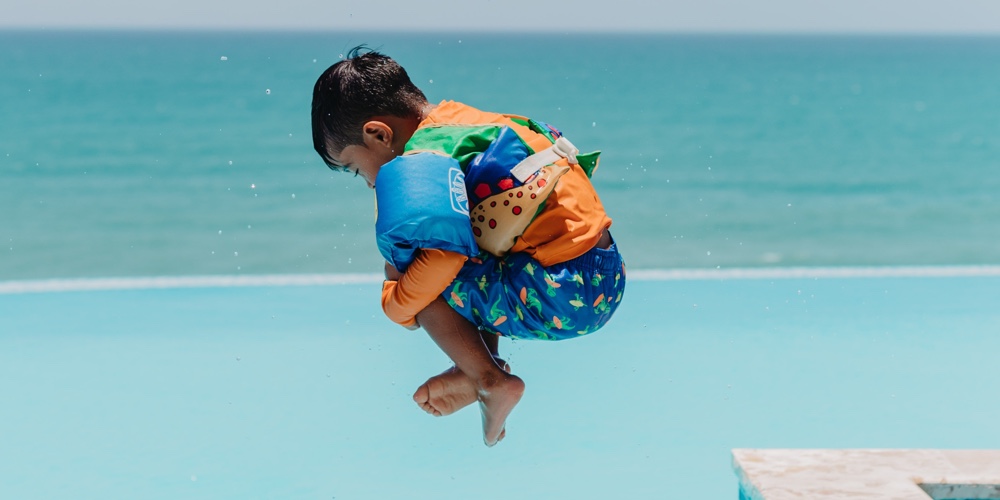 You can choose to safely wade into the shallow end of data-driven marketing to get your feet wet in marketing automation and data analysis.
Or, if you're like the marketing team at $650 million asset Clackamas (Oregon) Federal Credit Union, you can dive into the deep end and call it "fun."
Diving in is already paying off with big results. Six months into the implementation of marketing automation and data analytics, we increased our email open rate to 50% and closed 162 new HELOC loans with an average balance of $21,421 and a combined balance of $3.5 million.
Diving into Technology
Until 2021, our email marketing efforts relied on month-old data pulled from the core system. In summer 2021, investments in marketing automation and data analytics paid off with access to next-day data.
We were in the early stages of adopting these new tools when we learned our email marketing vendor refused to grant us a month-by-month contract extension. Rather than put our email marketing outreach on hold, the marketing team accelerated the adoption of our new tools. Our data analyst quickly took ownership of the marketing automation platform and began experimenting with how to use our new data capabilities to reach members at the right moment with the right message.
We also had to learn how to take advantage of marketing automation's ability to personalize each email to match the member audience. It's a radical departure from the conventional personalization we were used to, which was using the member's first name.
Sink or Swim
Going through this experience together bonded our team. We initially focused on "one-off" emails that promote a single product to a targeted audience. The team learned to identify audiences; build an email; test workflows one more time than they thought they needed it; check whether members were responding; and tweak the process and the marketing messages to increase results.
We applied what we learned to create long-term campaigns that consist of more than one email. Our first campaign offered multiple onboarding journeys to reflect the varied needs of new members. We developed four onboarding journeys, each with seven different personalizations to appeal to different member subgroups. Now, we're refining these journeys as we learn more about onboarding milestones that suggest members will be more receptive to specific marketing offers.
Measuring Success
Next, we created an ongoing cross-selling campaign that promotes HELOCs, investment services, credit cards, digital banking, mortgages, checking, "adventure" personal loans, share certificates, mortgage refinancing and auto loans. Target audiences are selected for each product based on demographics, behavior and life cycle data.
We crafted communication rules to prevent members from being overwhelmed by emails. Members now receive an email only every 90 days, although we make exceptions for fraud alerts and birthday greetings. The rules set priorities when members qualify for multiple products; HELOCs had top priority given the product's strategic importance at that time. Audiences are dynamic, which means they change immediately and automatically whenever data is refreshed.
Marketing automation makes it easy to measure the response to every email, which helped prove data-driven marketing increases response. For example, generic emails sent before 2020 typically generated 20 to 25 HELOC loans a year. Personalized emails sent to targeted audiences in the six months ending in September 2022 generated 162 loans.
We can even track all activity among members who open campaign emails and then open new accounts beyond the original promotion. We use the timing of email opens to prove an email created this "halo effect." During the six months ending in September 2022, members who received products and services emails opened 486 new deposit accounts with balances of more than $3.4 million and 589 new loan accounts with balances of more than $12 million.
Getting Your Feet Wet
Clackamas Federal Credit Union now has 25 to 35 automated marketing email campaigns running at any time. That means that almost every day, targeted members are receiving personalized emails that show we understand who they are and what they need. And while automation is nothing like "set it and forget it," all the heavy lifting is done and the basics are covered until 2025.
In 2023, we plan to build on that success by adopting a more omnichannel approach. That is, expanding email data-driven marketing to include text messages and digital banking so we can reach members on multiple channels.
Diving into data-driven marketing tools has proven to be just as fun and cool as we imagined it could be. Someday, I expect to look back at the early results from our data-driven marketing journey and realize we were just getting our feet wet.