Keeping Cupid on a budget
Valentine's Day is today and while some have been dreading the "Hallmark" holiday, others are excited for the special opportunity to show their loved one how much they care. For those still paying off holiday debt, the thought of buying more gifts is hard to swallow. Remember it's about spending time with your special someone, not about getting the most expensive treat. Here are three ways you can have a fun-filled February 14, without blowing your budget.
Netflix and chill
How often do you really get to put your feet up, have a glass of wine, and enjoy an entire movie? If you're like most professionals, after a busy work day, the day is done and it's time to head to bed and rest up for the next day. But on Valentine's Day, spend some time in the evening relaxing and enjoying each other's company. Set aside special time to kick back. You don't need to hit up the most expensive restaurant in town. Order a pizza, put on a movie, and take advantage of one-on-one time with your loved one.
It's the thought that counts
You can show someone how much they mean to you by doing something special that you know they will appreciate; February 14th doesn't have to be about giving gifts. Is there a chore your significant other has been meaning to get done but just hasn't had the time to complete it? If you tackle that task for them, they will undoubtedly be thankful. Even the smallest things can communicate to them that you are thinking of them and want to do everything you can to make them happy. Have all the laundry done the morning of Valentine's Day or get their car washed without them knowing. These things don't cost much and can make a big impact.
Go somewhere new
Sometimes you need to just get away. Use Valentine's Day as an excuse to take a day trip to somewhere new or if it's warm enough, go on a hike somewhere you both have never been before. Getting out and exploring doesn't have to cost much money but the memories you will make are priceless. Experiencing something different with someone special will bring you closer and will remind you that quality time together doesn't have a price tag.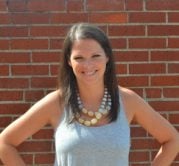 Wendy Moody is a Senior Editor with CUInsight.com. Wendy works with the editorial team to help edit the content including current news, press releases, jobs and events. She keeps ...
Web: www.cuinsight.com
Details