Kindness counts in trying times . . . and beyond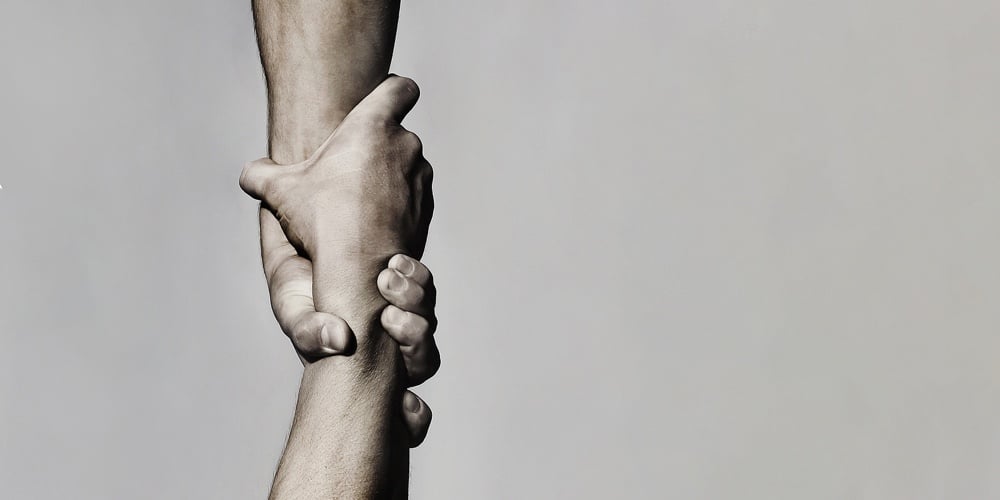 Throughout the past year, our world has navigated the COVID-19 global health pandemic, political and social unrest, and a historic collapse of the job market. With no precedent to guide us through these trying times, our vibrant culture – driven by team members who love what they do –mattered more than ever. It's what has allowed all of us at Chartway to act with kindness, vigor, and grit – and not in a textbook or operating manual kind of way. It's been service from the heart.
As I look back on the past year and the ways credit unions have had to adapt due to the essential nature of financial services, it's clear that the pandemic reminded us of our responsibilities, the importance of ingenuity, and the power of kindness – not just during a pandemic, but all the time. I've really enjoyed reading stories from other credit unions and learning from each other – so, in that spirit, I'll humbly offer some of what helped us in case any of it benefits you, as well.
Put People First: At Chartway – as all credit unions do – we care deeply about the people and communities we serve. It's who we are. That's why, at the beginning of the pandemic, we committed to putting people first and ensuring financial soundness. In our words, we simply called it "being well and being kind." We felt that it was personally and socially responsible to commit to no pandemic-related layoffs, flex to enable remote work for the overwhelming majority of our non-branch team members, and provide them with the tools, equipment, and resources to work safely at home. We immediately put our creative juices to work in branches to ensure protective measures were in place to provide the physical and mental assurances our member-facing team deserved as they valiantly served every day. We also ensured that team members' children could attend school virtually by providing free laptops and paid time-off for team members to care for themselves or a family member. By supporting our team in these ways, we provided them the ability to double-down on taking care of members with personalized and empathetic service. In our culture of caring and inclusiveness, every decision centered around people.
Authentically Communicate and Connect: I feel like we had always communicated well and authentically at Chartway. Whether that is a good or bad assumption on my part, we found a whole new level of communication effectiveness in 2020 – at first by necessity, and once we saw the impact, we kept doing more and more. It's been a game-changer. While Zoom has become as familiar as the back of our hands for meetings, it became a far more personal replacement for emails when sharing COVID and other business updates, important information, and messages that required empathy, including those around social injustice. By April, we established a weekly cadence of messages and perspectives from me that would be recorded on Zoom, then quickly began inviting guests – both internal and external – to join. The same goes with voicemail – hearing our voices and tone has been so much more fulfilling to our team than emails – especially across multiple operating regions. On any given week, folks count on a week-opening voicemail or Zoom video from our COO, Kim Little, and I'm typically closing the week with a Zoom recording, most often with a colleague – whether celebrating a "workiversary", discussing a product launch, providing assurance around safety measures, reflecting on systemic racism, or advocating for the vaccine. The messages are real. On top of these communications, we hold monthly virtual RoundtABLE "town halls" where we cover everything under the sun. All of this has brought and kept everyone together and feeling connected so far beyond the togetherness we already had.
Be Nimble, Agile . . . and Personal: The one constant this past year has been this: expect anything. I remember telling a colleague last summer (after only a few months of COVID, racial protest, and political discord), that I had become so numb to surprises that I probably wouldn't bat an eye if Martians began walking down my street. Essentially, we had to be nimble, resilient, and prepared for anything. We also had to be willing to admit when we needed a boost. With a first-hand view of that resiliency and agility shown by every team member at Chartway in doing their jobs differently and in different places – sometimes even performing in different roles – I've watched it all in awe. With our industry being as close as it is and having relationships with so many other credit unions and business partners, I've held just as much admiration for what I've seen everywhere. To some extent, as a leader, all many of us did was clear the path for teammates to do their thing, which they did flawlessly. At the same time, considering we are all humans, there were instances when someone needed a breather, a virtual fist bump, or simple kindness or assurance. The comradery and love that I've seen, which led to more vigor and agility, will stick with me forever.
Listen, Learn, and Be Part of the Solution: While social injustices have gone on for centuries, I'm hopeful that a step forward can come from 2020. It feels like it was only yesterday that we were all watching the news of George Floyd's murder and countless others before and after – and seeing the social strife that elevated on our streets. The first week of June was one of the most challenging all year for me personally as I tried to learn as much as I possibly could through the help of so many. Shortly thereafter, my team, Board, and I decided to say something. Frankly, we toggled back and forth, wondering whether we should say something immediately – if we had the right to? We decided to do it and it started an ongoing conversation inside Chartway about our culture of continuous learning. That has not stopped. It wasn't a fad then and it won't be in the future. We see ourselves being broader than credit union team members – we see ourselves as citizens who have a responsibility to make the world better by listening, learning, and doing our part.
There's a lot here. I seriously doubt it is very different from what you and your teams have done. The stories I've heard from you, coupled with working with my team, remind me of the opportunity we all have to work together for our members, communities, and each other with the vigor to deliver and the kindness with which it can be done – not just in trying times, but always. Be well and be kind.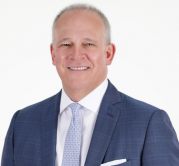 Brian Schools is the President & CEO of Chartway Federal Credit Union – a $2.5 billion financial institution dedicated to unlocking the potential of individuals and families so they can ...
Web: https://www.chartway.com
Details