Leader during the day, credit union volunteer by night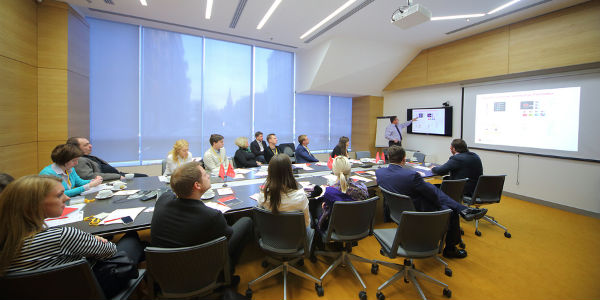 Ever since my first days on the NCUA Board in 2002, I have seen first-hand how credit unions are directed by many truly dedicated volunteers.
I've visited credit unions where board members also serve as leaders in their community. In their day jobs, some advocate for affordable housing, community centers, and citizenship services. Others represent their credit union's sponsor and advocate for workers' rights, making it their personal mission to extend benefits to more employees.
It's so impressive how business and community leaders, who come from all walks of life during the day, become credit union volunteers by night. Committed volunteers make natural advocates for innovative and affordable financial services on behalf of their credit union's members and potential members. They are the heart and soul of the credit union community.
At the 2015 Volunteer Leadership Institute, I was reminded that they are also inspirational leaders who take their policy-setting responsibilities very seriously.
It was wonderful to speak with more than 300 credit union volunteers at this meeting. I devoted most of my allotted time to answering questions about issues that are important to volunteers. The dialogue was truly refreshing. The volunteers' questions, as always, were thoughtful and stimulating. They covered a wide range of topics, from policy issues to operations.
As I usually do after meeting with credit union officials, I came back to the office with new ideas for my Regulatory Modernization Initiative. You will continue seeing those ideas in regulatory relief proposals to be presented to the NCUA Board throughout this year.
Volunteers clearly enjoy asking thought-provoking questions. However, they are grappling with difficult policy issues such as interest rate risk and cybersecurity, which sometimes take them out of their comfort zone. So I have frequently been asked by volunteers: "What questions should we ask management?"
In response, I posed several questions which I encourage all volunteers to ask the management of their credit unions:
Questions to Ask Management about Interest Rate Risk
How is management measuring the credit union's exposure to interest rate risk?
What has management learned from shock testing?
Should officials consider changing the credit union's balance sheet, product pricing, or investment strategy to avoid excessive interest rate risk?
How should the credit union's policy on interest rate risk be updated to reflect the Federal Reserve Board's new interest rate forecast?
What internal controls ensure the credit union will follow the board's policy on interest rate risk?
If answers to these questions suggest that interest rate risk may be exceeding the board's tolerance, NCUA's guidance on interest rate risk describes several risk-mitigation options. (See NCUA's Interest Rate Risk Resources webpage.)
Questions to Ask Management about Cybersecurity
What are the potential vulnerabilities of hackers using the credit union as an entry point to gain access to larger, interconnected systems?
Has staff done due diligence to evaluate the cybersecurity of every vendor and every payment system with which the credit union has a digital relationship?
How should management consider changing the credit union's cybersecurity protocols based on guidance from the Federal Financial Institutions Examination Council?
How could the National Institute of Standards and Technology's new cybersecurity framework help further protect the credit union and its members? (Both the FFIEC guidance and NIST framework are posted on NCUA's Cybersecurity Resources webpage.)
First Line of Defense
Volunteers are members' first line of defense. However, I realize that volunteers may not have expertise in areas such as asset-liability management and information technology.
Yet by asking the right questions and evaluating management's answers, volunteers are in a position to protect their credit union's safety and soundness, just as they did during the recent financial crisis.
Engaged volunteers have led credit unions diligently, from recession through recovery. Faced with new emerging risks, I am confident that volunteers can again turn unprecedented challenges into enduring opportunities.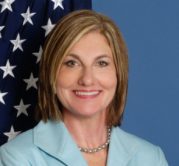 Debbie Matz was nominated by President Barack Obama to serve as the eighth board chair of the National Credit Union Administration (NCUA). After confirmation by the U.S. Senate on ...
Web: www.ncua.gov
Details