Let's All Speak the Same Loan Data Language
by: David Frankil, President, NAFCU Services Corporation
How many times have you purchased a lending solution, and then realized that it was going to be more expensive to integrate with your core system and other components than it cost in the first place? Have you ever wished that your core system and document management, indirect lending, credit rating, title search, credit card, collateral evaluation, home equity loan, compliance and insurance tracking systems – just to name a few – all played nice in the same sandbox?
The issue is loan data, or more precisely the lack of standards for communication between different systems. This 'Tower of Babel' dramatically complicates the process and is far more common than it should be.
When you deploy an application in any one of those areas, each integration project is often a separate and custom job, and frequently involves multiple integrations for each source and for each solution. I'm willing to bet that if I polled a hundred credit union CEOs, COOs and CIOs that nearly all of them would be able to describe at least one project like this that became a 'death march' of software integration.
The way in which loan data is managed today is unwieldy, to say the least. Besides the complexity that the lack of a common standard builds into integration challenges, it requires constant management attention, drives costs through the roof, takes forever to deploy applications, and – ultimately – decreases the effectiveness of the credit union to meet member needs.
But cost and efficiency are not the only problems this lack of interoperability causes – every time you have to do one-off integration projects you run the risk of creating data security holes in your system. Which also means increased cost and time required to perform security assessments and tests.
This is not the norm for other areas of software. Information is passed seamlessly (or maybe 'much more seamlessly' is a better term) between so many other systems. Look at your Internet browser as an example – the whole concept of plug-ins to extend functionality is built on this basic concept, as is the concept of XML. The same is true of open source software like DotNetNuke, WordPress or Drupal (FireFox too) that have literally thousands of modules available with 'plug and play' functionality. The possibilities are endless and the improvements grow at exponential rates. With so many speaking the same language, it's like having millions of developers working for you for nothing more than the simple satisfaction of improving functionality for all users.
So why can't we get it in gear to do the same thing for loan
data that so many others have already figured out?
The answer is we can. There is a solution – create an industry-wide data interchange standard for loan data – in essence, agree upon a standardized set of data formats, transmission protocols and certified security requirements. Similar to the open-source model noted above, the standard would be freely accessible, fully transparent, and constantly evolving.
With so many industry players involved, this would not be a modest undertaking, to say the least – I'm an optimist but also a realist. ☺
But the potential rewards for all involved are so high it is worth taking a hard look to see whether we can, as an industry, accomplish this. This should be a hot topic in the lending world, and it needs exposure and support to get the ball rolling. I know I'm not the only one out there that thinks this is a great idea and unfortunately I can't take the credit for it – it was first brought to my attention by David Hilger of Allied Solutions and Chris Cazer of Osprey Software.
We have to start somewhere — so the NAFCU events and education team has graciously agreed to take a first step to make more credit union IT professionals aware of the concept.
Quick plug (or maybe a better way to look at it is opportunity): NAFCU is devoting a chunk of time at its upcoming 2012 NAFCU Technology and Security Conference (February 14-16 in Las Vegas) to discuss this concept of an open-source, community-driven, common data interchange standard for lending systems, presented by the aforementioned David Hilger and Chris Cazer.
The goal is to assess whether there is sufficient interest in an open-source-type approach to common lending data standards.  So if this piques your interest, please join us at the conference to discuss it further.
Dave joined NAFCU Services Corporation as President in July, 2006. He's passionate about delivering value-added solutions to credit unions and their members through a range of strategic partnerships with "best-of-breed" providers.
Prior to NAFCU Services, Dave was Managing Director for the Washington Region of Gates and Company, a boutique management consulting and investment banking firm based in Wilmington, Del. Prior to that, he was the CEO and co-founder of Virtual Compliance, Inc., a software firm that he grew to a 30-person organization, Director of Government Affairs for Champion International Corp., Director of Congressional and Regulatory Affairs for the American Furniture Manufacturers Association, and Director of Environmental Quality for the National Association of Manufacturers.
Dave has an MBA from the Wharton School of the University of Pennsylvania and earned a bachelor's degree in economics and political science from The George Washington University.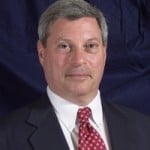 David Frankil has a wide range of experience spanning more than three decades in the financial and commercial sectors, working with a number of market-leading organizations and focusing heavily on ...
Web: BFBbenefit.com
Details