Letter to the Editor from NCUA Board Member Fryzel – StartUP Challenge
December 4, 2012
Mr. Randy Smith
Co-founder/Publisher
CUInsight.com
Re: Letter to the Editor
Dear Randy:
The motto of the Michigan State University Federal Credit Union (MSUFCU) is" Building Dreams Together" and their actions clearly show that they are true to the words they speak.
MSUFCU recently announced their grant of $25,000.00 to two small businessmen to help get their new business off the ground. The grant was awarded through the credit union's new $250,000.00 micro loans fund offering small business loans for board entrepreneurs in three counties surrounding East Lansing, Michigan.
This unique program called MSUFCU StartUP Challenge gave credit union members the opportunity to have a jump start on a new entrepreneurial idea. MSUFCU designed the program to allow, in their words, "talented, innovative and creative entrepreneurs that are ready to take their business to the next level."
Grant applicants had to submit a written package that included a value proportion, description of target market, business model and financial statements supported by a situation analysis. In addition, a video pitch accompanied the written submission.
MSUFCU is to be commended for their new and innovative program for individuals with ideas for a small business. They clearly recognize our financial recovery hinges on the small business community that will help grow local economies.
The credit union even takes their program to another level by offering participants feedback on their business plans outlining strengths and weaknesses while suggesting areas of improvement. In addition, those not chosen as the winner are encouraged to apply for the MSUFCU StartUp Loan Fund enabling them to borrow the funds needed to start their new business.
Innovative, creative, outside the box, however you what to describe the efforts of the Michigan State University Federal Credit Union, it is clearly what we need credit unions to be doing today.
MSUFCU has found yet another way credit unions can fill the void created by other financial institutions. They have found a way to fulfill their mission of "providing superior service while assisting members and employees to achieve financial security, their goals, and ultimately their dreams."
Sincerely,
Michael E. Fryzel
Board Member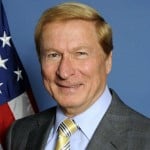 Michael Fryzel is the former Chairman of the National Credit Union Administration and is now a financial services consultant and government affairs attorney in Chicago. He can be reached at ...
Details