Letter to the Editor: NCUA Board Member Fryzel – Unbanked and Underbanked Wake-up Call
September 19, 2012
Mr. Randy Smith
Publishing/Managing Editor
CUinsight.com
rsmith@cuinsight.com
Re: Letter to the Editor
Dear Randy:
The recently released report on unbanked and underbanked households by the Federal Deposit Insurance Corporation should be yet another wake-up call for financial institutions across this country and especially credit unions.
There is only one conclusion that can be reached from the statements and numbers contained in the report: There remains a lot of work to be done by financial institutions if we are ever going to be able to provide good, quality financial services to those who are underserved.
The number of underserved households is rising. According to the report, there are nearly 34 million unbanked or underbanked households in the United States, an increase of 13 percent during the last two years. These households represent 28.3% of all households, a 3 percentage point increase from just two years ago. Minorities and low-income families represent the majority of those who are unbanked or underbanked.
The report cites numerous reasons, including not having sufficient funds to open an account, as to why so many individuals are finding that alternative financial services are more convenient and provide a faster and easier way to cash a check, get money for emergencies, or pay a bill.
NCUA recently made it extremely easy and simple for credit unions to attain the low-income designation. NCUA identified 1,003 credit unions that were eligible for the designation and requested that they notify the agency of their acceptance to be re-classified.
Of the 1,003 identified, approximately 597 chose to become low income designated raising the total in the system to 1,773.
When a credit union is classified as low income, it is eligible to do certain things it could not do otherwise among which are:
The ability to accept secondary capital subordinated notes which count towards capital
The ability to accept non-member deposits from any source (not just other credit unions)
An exemption from the member business loan statutory ceiling
Eligibility to participate in the community development revolving loan program (grants and low-interest loans to improve and expand services to members)
These additional powers are meant to allow credit unions to make more loans and better serve their members.
In addition, the NCUA Board has approved an alternative loan program for credit unions to offer. The loans provided through the program have features similar to the popular payday loans being offered by some alternative lending institutions, except at a much lower cost to and with better terms for the borrower. The Board wanted credit unions to be empowered to provide the type of loans their members needed and wanted at their credit union, and hundreds of federal credit unions now offer the product. This month, the Board is asking the industry how that program can be enhanced so that even more credit unions participate.
The actions of the NCUA Board are meant for credit unions to be able to offer more products to their members. Having provided credit unions with these new tools and incentives they are now better positioned to do something about the unbanked, underbanked and underserved. After all, the Federal Credit Union Act states that credit unions have a mission to meet the credit and savings needs of consumers, especially people of modest means.
The credit union philosophy has always been not for profit but for service; cooperatively they must work to serve even more people with good financial services and products. With a recommitment and a rededication to helping those that need their services most, credit unions, as they have so many times, can make an impact, can make a difference and can turn the FDIC numbers around and put us on the right track to doing what needs to be done.
Sincerely,
Michael E. Fryzel
Board Member
National Credit Union Administration
1775 Duke Street
Alexandria, VA 22314-3428
703-518-6300
www.ncua.gov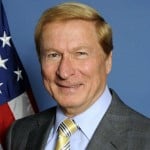 Michael Fryzel is the former Chairman of the National Credit Union Administration and is now a financial services consultant and government affairs attorney in Chicago. He can be reached at ...
Details