Leveraging Synergies Between Community Lenders
by: Pablo DeFilippi, Membership Director, National Federation of Community Development Credit Unions
Last week was the National Federation of Community Development Credit Unions (Federation)' 38th Annual Conference on Serving the Underserved, in Atlanta GA.
The conference started with a entire track on community finance focused on the benefits of obtaining the CDFI certification, which is provided by the US Treasury Department's CDFI Fund.  This certification makes credit unions eligible to participate in and/or to receive Financial Assistance and Technical Assistance Awards as well as to receive deposits from institutions participating in the Bank Enterprise Award Program. Since its inception the Fund has provided almost $1.3 billion to CDFIs, of which near $120 million has been awarded to credit unions.
The second session provided tools and advice for credit unions interested in applying for either the CDFI Technical Assistance or Financial Assistance programs, which provides grants up to $100,000 and $2 million respectively. We're seen a significant improvement in the success rate of credit union applications and I'm happy to report that for the last funding round almost 60% of CDCU FA applicants received an FA award.
The third session highlighted the opportunities that exist for community lenders to partner and collaborate, specifically between credit unions and loan funds, which are highly specialized but unregulated lenders that provide financing for community development projects such as affordable housing, commercial development in distresses communities, etc. Loan funds that are CDFI certified are represented by the Opportunity Finance Network (OFN), which has been a long time partner of the Federation.
The session highlighted the experience of two credit unions Cooperative Federal in Syracuse (NY) and MariSol FCU in Phoenix, AZ.
In the first case, Cooperative Federal has leveraged a long term relationship with Home HeadQuarters ,a  not-for-profit organization committed to creating housing and related opportunities that improve the lives of underserved Central and Upstate New York people and revitalize the communities in which they live. The credit union works with the loan fund in 3 different ways: a) providing lending capital through a low interest loan for the loan fund's Flex Fund, which provides home improvement loans without equity requirements; b) participating in a coalition for home foreclosure prevention through which the credit union provides counseling and if applicable refinancing of qualifying loans; and c) cross referrals for mortgages and other type of loans.
In the second case, Marisol FCU has established a partnership with Neighborhood Housing Services of Phoenix, which provides down payment assistance through the city of Phoenix, but lacks the liquidity to fund mortgages. The loan is originated by the loan fund, but it is also co-underwritten by the credit union, which funds it. NHS keeps the origination and processing fees and also services the loan. MariSol gets the interest from the loan. Loans are below $100,000 and since December 2011 the CU has already funded 3 and 15 more are in the pipeline.
These are two great examples of the synergies that can be generated across CDFI sectors and there many more already established or on the works. In fact, later last year the Federation announced a new effort to encourage CDCU collaborations and partnerships with non-regulated CDFIs.  For years, the Federation has encouraged CDCUs to explore institutional relationships, such as non-profit affiliates and community partnerships, which can complement the strengths of credit unions and enhance our community development impact.  The MOU signed by OFN and the Federation facilitates the participation of CDCUs engaged in micro and small business lending in the OFN/Starbucks "Create Jobs for USA". This initiative seeks to mobilize donations from individuals, the Starbucks Foundation, and other institutions to provide capital grants to nonprofit CDFIs (including qualifying credit unions) that lend to Community Businesses (small businesses, microenterprises, nonprofits, commercial real estate developers, and affordable housing developers).
Credit unions are clearly self-sufficient and self-reliant; with nearly 100 million members and a trillion dollars in combined assets, credit unions in the United States are part of the world's most successful cooperative movement and seldom feel the need for partners.  But the Great Recession highlighted how partnerships can increase the resilience and impact of CDCUs in their communities.
This collaboration between the Federation and OFN seeks to increase opportunities across the spectrum of CDFIs.  For Federation CDCUs, this is a chance to expand networks, learn about specialized lending innovations, and explore partnerships with community development loan funds, banks and venture funds.  For OFN loan fund, venture fund, and community development bank members, this collaboration offers a chance to expand their network among CDCUs, identify opportunities for collaboration, and learn more about how cooperative finance can contribute to economic development in their communities.
The Federation is proud to be the national leader and specialist in community development finance for credit unions, but the challenges that face our communities demand concerted efforts by a broad range of committed partners and specifically for expanded collaborations between community development credit unions and CDFI loan funds.
Pablo DeFilippi is the Membership Director for the National Federation of Community Development Credit Unions, a national, nonprofit association that represents, supports and invests in credit unions serving predominantly low-income, financially underserved communities. DeFilippi has more than 20 years of experience in community finance working with regulated financial institutions both in the domestic and international arena. www.cdcu.coop
About the Federation: The National Federation of Community Development Credit Unions (Federation) is a certified CDFI Intermediary representing almost 250 community development credit unions (CDCUs). The Federation's member CDCUs provide credit, savings, transaction services and financial education to almost 2 million residents of low-income urban, rural and reservation-based communities across the United States, and hold over $13 billion in community-controlled assets. Founded in 1974, the Federation is headquartered in Lower Manhattan with offices in Colorado Springs, CO; Madison, WI; and San Francisco, CA. The Federation offers a wide range of advocacy, educational, training, investment, marketing, and outreach programs to support and assist CDCUs. For more information about the Federation and its programs, please visit: www.cdcu.coop.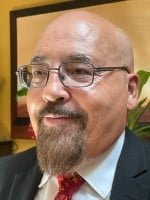 Pablo DeFilippi leads Inclusiv's membership development and engagement strategies and manages Inclusiv/Network, a network of community development finance practitioners that provide valuable consulting services to CDCUs. Mr. DeFilippi ...
Web: https://inclusiv.org
Details