Liquidity: Here today, gone tomorrow?
The credit union sector continues its professionalization and expansion with another win in Washington state, where Governor Jay Inslee just signed a bill allowing credit unions in that state to accept unlimited public deposits starting July 25th. Washington is not the first state to enact this law; New York passed similar legislation in 2019. As credit unions take on more deposits, they will need to initiate a strategy to manage these funds. 
No matter which state a credit union is located, they are likely still sitting with too much cash on their balance sheet. Three rounds of stimulus checks have injected cash into the system faster than anything we've seen in modern times. The days of needing liquidity seem like a far-off memory for institutions helping everyday Americans, but everything in life is cyclical, liquidity included. Balance sheet management through a network of banks and credit unions softens the edges of these cycles.
The regulatory demands on credit unions are increasing, which requires strategic planning for the years ahead. Take for example, the regulatory realities associated with crossing over the $10 billion in assets mark. Institutions above this threshold are subject to heightened regulatory scrutiny and face a highly restrictive cap on interchange rates. Adding to this pain, credit unions crossing over $10 billion will have to implement new compliance programs and hire staff with specialized skill sets. Therefore, it is extremely important to review where liquidity levels will be in 12, 18, or 24 months. Of course, planning is key: along with getting the right tools, partners and products that will help credit unions and their members' transition successfully to what's ahead.
Many credit unions are already utilizing liquidity specialists and FDIC/NCUA insured cash sweep products, which gives them the ability to balance the transition between excess liquidity and the need for more deposits. Working directly with a qualified partner who facilitates a network of depository institutions makes balance sheet management seamless, without having to continually match funding and lending/investment opportunities; and more importantly, allows credit unions to focus on what they do best: Servicing their members. 
Liquidity always comes to the forefront of everybody's minds during balance sheet management conversations. Balance sheet management for credit unions works in a very similar manner to banks, with some regulatory differences. When credit unions have excess member deposits, they can sweep them into a federally insured network.  When they need deposits, they can request them from the network. This program also gives credit union members full NCUA/FDIC insurance coverage on their deposits. Every dollar sent into the network on behalf of credit members is 100% liquid and accessible on a daily basis without restriction, with no limits on transactions or liquidity restrictions for members who transact in the program every day. Finally, all monies enter and exit the program without risk of principal.
Our experience has taught us that in times like this it's best to look around the corner, strategize and prepare for what's next. The first step in the planning process is to find a trusted liquidity specialist that offers custom and dynamic resources for credit unions and their members. The right partner will have a solid understanding of the complexities of the NCUA and FDIC requirements and work directly with institutions to provide tailored solutions. Whether the solution is fully integrated into the core processor or operated in a less automated manner, a client-focused partner can create a program to fit your institutions growth strategy. Planning right now will help credit unions offer their members the security, trust and quality service they need for years to come. Ultimately, you will be able to decide whether or not balance sheet management is an appropriate solution for your credit union, but having the option itself is critical to operations at all credit unions.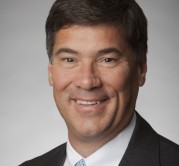 Tom Nelson is an EVP and the Chief Investment Officer for Reich & Tang. He is responsible for overseeing the firm's FDIC insured programs, sales growth strategy, and product ...
Details