Listening leads to results for credit unions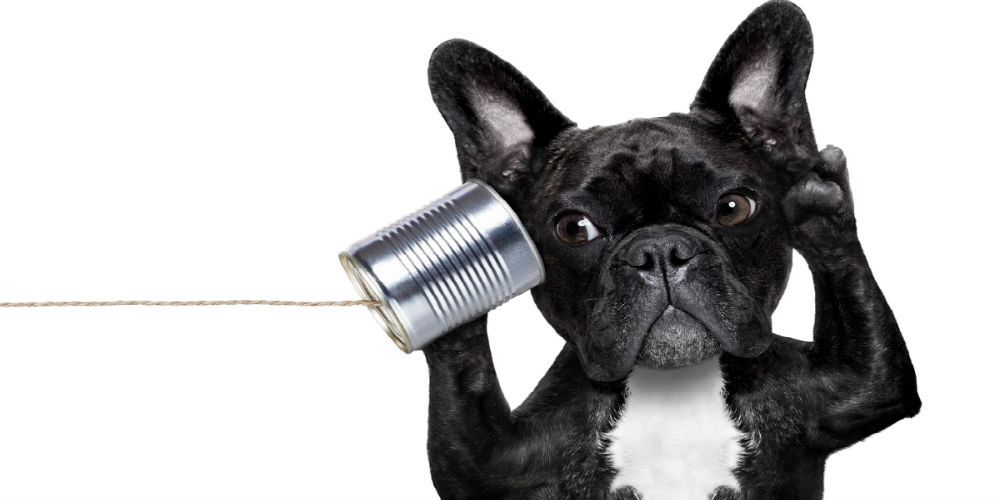 When I first joined the NCUA Board in 2002, I made it my goal to meet with as many credit union officials and volunteers as possible from every state. The credit union community was very welcoming to me. Particularly through the series of workshops I held with my Partnering and Leadership Successes initiative, I achieved that goal well before my first term ended in 2005.
When I returned to NCUA as Chairman in 2009, I again made it my personal goal to meet with credit union officials at every opportunity. My policy has been to say "yes" to every speaking request unless there is some unavoidable reason why I must decline. This has taken me to the farthest corners of our great country, and almost everywhere in between. I've participated in a wide variety of national, state and local credit union meetings, and I've hosted Listening Sessions around the country every two years.
Listening to Credit Union Officials
I've had the pleasure of meeting with tens of thousands of officials from credit unions of all sizes and types. And I've become a better regulator by hearing how NCUA policies affect their operations.
Whenever possible, I work to schedule each trip so I can do more than just fly in, hold one meeting, and fly out. In addition to formal meetings with groups of credit union officials, I also make time to visit with local credit union leaders in informal settings.
In these informal settings, I do more listening than speaking. That's how I learn. When I hear directly from credit union officials about operational challenges, I often find that NCUA can improve the process.
For example: Automatic approvals of Low-Income Designations, extended time to file Call Reports, elimination of the fixed assets limit, and many other actions arising from my Regulatory Modernization Initiative resulted from conversations with credit union officials.
Credit union officials often ask me about my experience between my two terms on the NCUA Board, when I served as Executive Vice President and Chief Operating Officer for a federal credit union. Those three years overseeing credit union operations have informed the decisions I've made as NCUA Chairman ever since.
Listening to Members
Listening to members inside a credit union forever changed my perspective on regulatory policy issues that outsiders without direct operational experience may view differently.
For instance, as COO, I will never forget hearing from members about overdraft protection. When I first saw how much money our members were spending on overdrafts each month, I asked Call Center staff to contact members who were over-drafting most frequently. Our intent was to inform members about less expensive alternatives and offer free financial education.
However, our members told us loud and clear: Overdraft protection is a personal choice, and no one should take it away. Call Center staff received so many passionate comments from members who benefited from overdraft protection, we quickly realized that the service is, indeed, valued. Members told stories of how overdraft protection saved them from missing important payments, and how the overdraft fee turned out to be less expensive than bouncing a check.
One member with only $3 in his checking account even insisted that if he wants to buy his wife a cup of coffee, he is willing to pay a $25 overdraft fee to buy that coffee without being rejected in front of his wife.
As a result of listening to members, our credit union stopped charging overdraft fees on items under $5, stopped charging fees after a second overdraft each month, and stopped calling members who continued to use overdraft services. That's the power of listening in action.
Listening to Other Regulators
I have since shared my perspective on overdraft protection with Consumer Financial Protection Bureau Director Richard Cordray. It's one of several issues I've discussed with leaders of other federal agencies in our efforts to avoid unintended consequences on credit union operations. And I am pleased to report that those agency leaders are listening.
For example, CFPB has proposed to exempt more small lenders from certain mortgage rules, as a result of listening to NCUA and credit union stakeholders (among others). And as I mentioned while hosting my annual webinar with Director Cordray, CFPB has also reduced compliance burdens on privacy notices.
Most recently, I asked CFPB and the U.S. Department of Defense to consider exempting federal credit unions' Payday Alternative Loans from upcoming rules on "Ability to Repay" and the Military Lending Act. I opened this dialogue because I've heard from credit union officials who will need these exemptions to continue providing affordable alternatives to predatory loans.
NCUA has been regulating PALs since 2010. The regulatory framework was based on my experience inside the credit union, where we designed a similar product to serve members of the military and underserved communities.
PALs allow federal credit unions to charge an Annual Percentage Rate up to 28 percent and an application fee of no more than $20 to cover processing costs of a $200-to-$1,000 loan for one-to-six months. More than 550 federal credit unions offer PALs as a consumer-friendly alternative to predatory payday loans. The average PAL balance is $677 with an average interest rate of 22 percent. Members' average total cost for a 30-day PAL is just $32.
PALs are not subject to CFPB's "Ability-to-Repay" underwriting requirements, which currently apply only to long-term mortgages. However, CFPB may propose applying similar requirements to payday, vehicle title, and certain other non-mortgage loans with shorter terms. CFPB's outline of proposals under consideration suggests certain streamlined procedures for "NCUA-type loans" that resemble PALs.
The Department of Defense originally proposed a rule that would have had the unintended consequence of prohibited PALs to members of the military. I felt so strongly that NCUA-approved PALs should be exempt from this proposal that I took the unusual position (for a regulator) of writing my own comment letter to the Department of Defense. I also raised this issue in person during a speech to the Defense Credit Union Council, where I continued the conversation with participating officials from the US military.
After listening carefully to both CFPB and the Department of Defense, I continue to support their intent to protect consumers from predatory lending. They have indicated that their final rules will permit affordable credit union loans to the consumers these rules are intended to protect. After reviewing the Defense Department's final revised rule implementing the Military Lending Act, I can confidently say it is a major victory for military members who so valiantly serve our nation—and for the credit unions that serve military families at home and abroad.
As always, I will continue listening and working to deliver results.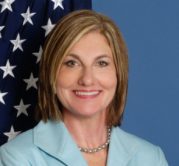 Debbie Matz was nominated by President Barack Obama to serve as the eighth board chair of the National Credit Union Administration (NCUA). After confirmation by the U.S. Senate on ...
Web: www.ncua.gov
Details