Lobbying is Stupid; So What's Your Point?
by: Henry Meier, Associate General Counsel, Credit Union Association of New York
It's getting tougher and tougher to explain to people in the credit union industry why lobbying is so important, particularly when they see so few results.  Let's be honest; we can never spend as much as the banks and even though the public loves us, this public admiration hasn't translated into much legislative success lately.  At some point, lobbying seems about as prudent as slamming your head up against a brick wall or smoking: there's a pretty good chance that something bad is going to happen, you just can't figure out what it's going to be.
So why bother lobbying?
Because while the industry may not have had many marquis successes lately, it still does a pretty good job lobbying.  I said it once and I'll say it again: that community banker down the street may be a great guy but his industry is out to destroy our industry and has been since the inception of the credit union movement.  The only reason why credit unions have something as fundamental as our tax-exempt status is because Congress knows us and knows we are going to fight to protect our ability to serve  our members.  As long as there is a banking industry dedicated to destroying us, we have to make sure that  Congressmen and legislators know there are two sides to the argument.
Because if you don't do it someone else will have to.  Do you really want to be a freeloader? All credit unions benefit from successful lobbying, no matter how little help they provide.  I think everyone understands that point; but, how many credit union CEOs don't substantially contribute to our PACS and make sure that their employees are given the option of doing so through mechanisms such as payroll deduction?  When's the last time you showed up at a state or federal lobbying event or visited your legislator at his/her district office?  These are the basic building blocks of the legislative movement and to the extent that you're not contributing with both time and money, you are making the person who does work that much harder.
Because it's important to provide our elected representatives and their staff with the expertise of credit union professionals.  Believe it or not, most elected officials are hard-working individuals who really want to use their power to make good things happen, albeit in a political context.  The most fundamental thing lobbying does is provide industry expertise to the government.
Because, like it or not, the government's going to impact you and how you do business.  We all need to be prepared to react.  The sensitivity the Federal Reserve Board members demonstrated toward credit unions and how they might be affected by interchange fee regulations is a great example of how the system works at its best.
Because it sure does beat the alternative.  Polling indicates that when it comes to politics, the American public is both more disgusted and divided by its politicians than ever before.  Let's not throw the baby out with the bathwater.  Sure the system has its defects, but I still think I have a better chance of influencing government policy in this country than I would if I worked for an Association in China or the vast majority of other countries in the world.  So, I agree that the system breeds cynicism, is highly dysfunctional and at times even borders on the corrupt, but it is still pretty good. Let's make the best out of it that we can.
Henry Meier, Associate General Counsel, Credit Union Association of New York
As associate general counsel for the Credit Union Association of New York, Henry is actively involved in all legislative, regulatory and legal issues impacting New York credit unions.  Whether he's joining in the Association's advocacy efforts, lending his legal expertise to the Association and its affiliate companies or arguing before the New York State Appellate Division, his voice is unique and influential. Before joining the Association in 2006, Henry served as a counsel to the New York State Assembly Republican Conference for seven years. Henry is a graduate of American University in Washington, D.C., and Hofstra University's School of Law in New York.  New York's State of Mind Blog  www.cuany.org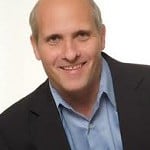 As General Counsel for the New York Credit Union Association, Henry is actively involved in all legislative, regulatory and legal issues impacting New York credit unions. Whether he's joining ...
Web: www.nycua.org
Details