Lose these luxuries during Lent, and save big
The Lenten season begins tomorrow – the time before Easter observed by many where everyday comforts are sacrificed. Even if you're not overly religious, Lent can also be a time to look at the little things in your life you could live without. Consider the following common indulgences and how giving them up for Lent can put money back in your pocket.
Soft drinks and alcohol
If dining out is part of your routine or a social time that you just don't want to live without, consider making small changes to reduce cost. Order the meal you want, but skip the soft drink or alcoholic beverage. Instead go the healthier route and opt for water, which can save you anywhere from $5-15.
Lattes
Plan ahead and buy coffee grounds (or Keurig pods) for brewing your morning beverage at home. Hitting up the local coffee shop may be something you're used to but take a minute to add up exactly how much you are wasting a month on your lattes. If you're ordering a $5 drink just three times a week, that's $60 on average you're spending monthly.
Merchandise
For those of us that consider shopping a fun social event, look for other ways to get that same sense of entertainment without breaking your budget. Limit any shopping to necessities and only frequent grocery stores or hardware stores. That way you will still feel productive but instead of adding another outfit to your wardrobe, you'll be purchasing something useful. Also, refrain from online shopping; the convenience of Amazon feels nice but frivolous online purchases can put a huge dent in your wallet.
Exercise classes
Many gyms will offer membership discounts but when it comes to workout classes like yoga, zumba, pilates, and barre, each class can come at a steep price. Some studios charge up to $16 per class and although that may not sound like much, if you plan on going more than once, it can end up being a huge expense. Instead, look into gyms (such as the YMCA) that offer classes as part of the membership. If the weather is nice, avoid the gym altogether and get outside. Hiking, biking, or even just walking around town is a great way to save money and stay active outdoors.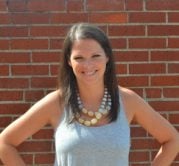 Wendy Moody is a Senior Editor with CUInsight.com. Wendy works with the editorial team to help edit the content including current news, press releases, jobs and events. She keeps ...
Web: www.cuinsight.com
Details