Low-income communities hit by Mississippi tornado the worst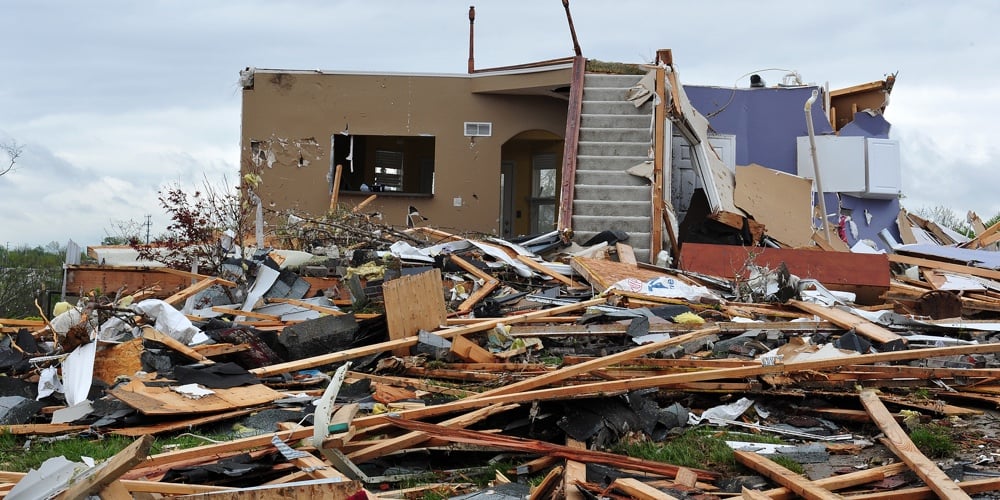 The devastation was simply too much to bear. In a race to beat the EF-4 tornado bearing down on the small community of Rolling Fork, Mississippi, two weeks ago, Queen'terica Jones and her sister ripped across the sprawling Delta to reach their mother's home. Reported by the Associated Press, as they got closer to town the wind became so powerful it lifted the car's rear off the ground and slammed them into a nearby churchyard.
They got there too late – their mother was dead, her home destroyed, and the town of Rolling Fork leveled by three-second wind gusts of 166-200 miles per hour. With no electricity following the horror that lasted more than an hour, survivors' only source of illumination to search for family, friends, and neighbors were cell phone flashlights to poke and prod through the wreckage.
The sisters' mother's name was Erica Jones, and she worked as a personal care assistant. Survived by six children, she was a "beautiful soul" who loved to pray and help others any way she could. "She was amazing, a sweetheart," her daughter said. "Everybody that's known my mom knows she had a heart of gold."
At least 21 people in Mississippi and a man in Alabama lost their lives as looming tornadoes tore through the Deep South this weekend, obliterating everything in its path. The death toll was particularly heavy in western Mississippi's Sharkey County, population 3,700, where Moore was among 13 people who died, with dozens injured.
continue reading »