Make New Friends: Reaching the younger demographic
by: Joe Day, Director of Business Development, CUNA
According to the most recent statistics from CUNA, the average age of today's credit union member is 47 and 69% of nonmembers age 18 to 24 know little about credit unions.* While these statistics don't signal drastic change for credits unions at the moment, if the trend continues the credit union movement is at risk of losing considerable membership ground.
April is Financial Literacy Month, so now is a great time to reflect on the role younger members play in the credit union movement.
Young members symbolize a fresh start. They are new to spending, new to saving, and even new to handling money. While these members may not immediately be prospects for large loans or investments, all this "newness" is not a bad thing. Credit unions have the opportunity to personally educate their younger members — to start them off on the right foot with their personal finance goals. By starting the conversation, credit unions can teach the next generation how to lead responsible financial lives, establish a deep and long lasting relationship with their younger members, and demonstrate to the community that their credit union cares. If you lay a solid foundation of trust with your younger members, they will look to you first for financial solutions when they go to college, buy a car or move into their first house.
Reaching out to youth is also a great strategy to build on existing member relationships. A parent or guardian will likely accompany younger members to the credit union, providing a perfect opportunity to get to know and engage with adult members as well.
Here are just a few ways you can reach youth in your community:
Celebrate National Credit Union Youth Week™, April 22-28, 2012, or celebrate throughout the entire month of April.  "National Credit Union Youth Week gives credit unions the opportunity to reach out to the youth in our communities, teaching them about financial literacy in a fun and exciting way. It allows us to build a strong foundation for the financial future of our communities," said Kendra Handke, Marketing Coordinator at Oregon Community Credit Union.
Participate in the National Youth Saving Challenge ™, a free contest aiming to jumpstart smart savings habits at an early age, using the unique service commitment that defines the credit union movement. Last April, 305 credit unions joined the Challenge and engaged 146,002 youth who put a collective $28.5 million in their credit union savings accounts, including more than 9,000 participating new accounts. Last year the challenge also reached a new milestone, bringing the total amount deposited since its start in 2004 to over $100 million dollars.
Reach youth in the ways they communicate – if your credit union is active on social media platforms, focus some of your messaging on youth topics, such as saving tips, budgeting and responsible use of credit.
Reach out to local schools to hold events to educate youth about budgeting and personal finance.
If credit unions want to ensure the success of our movement for the years ahead, efforts to engage with today's youth need to increase. If we do nothing, the average age of our members is likely to increase outside of prime lending years. Investing time and energy today is not only sound business practice, it will eventually lead to loyal members who make smarter financial decisions.  These members will also be well versed in the services your credit union offers and inclined to spread the good news about the credit union they've known since childhood.
Joe Day, Director of Business Development at CUNA, pursues opportunities for expanded personal finance offerings and audience development advice to help credit unions and industry vendors maximize their exposure and increase their market share.
About CUNA
With its network of affiliated state credit union leagues, Credit Union National Association (CUNA) serves 90 percent of America's 7,400 state and federally chartered credit unions, which are owned by nearly 93 million consumer members. Credit unions are not-for-profit cooperatives providing affordable financial services to people from all walks of life.  For more information about CUNA, visit www.cuna.org or the CUNAverse blog and follow @CUNAverse on Twitter.  For more information about credit unions, visit www.aSmarterChoice.org and follow @asmarterchoice on Twitter.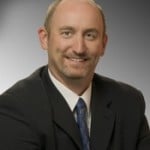 Joe is the Director of Business Development at CUNA, pursues opportunities for expanded personal finance offerings and audience development advice to help credit unions and industry vendors maximize their exposure ...
Web: www.cuna.org
Details