Making a difference at the local level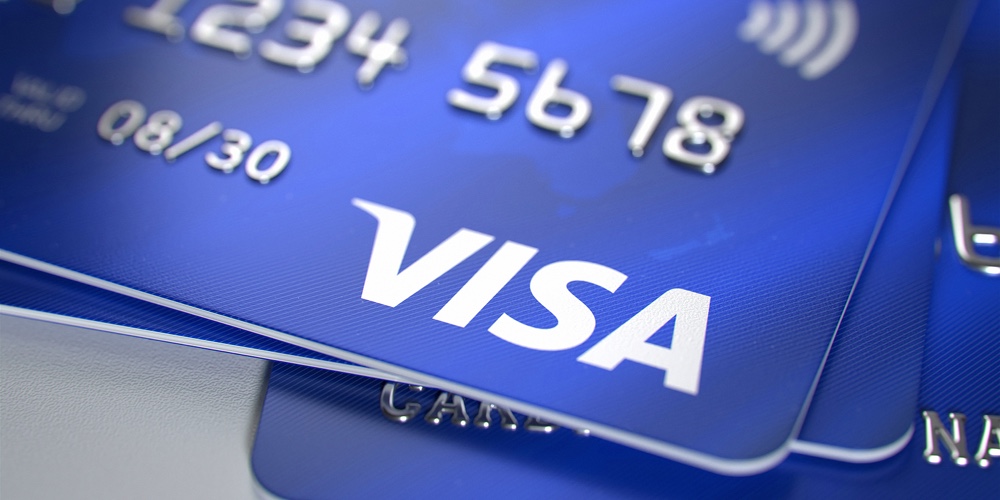 Visa is known as a trusted network and world leader in digital payments, connecting cardholders, businesses, financial institutions and governments in more than 200 countries and territories worldwide. But that's only part of the Visa story.
We're also a trusted partner to local banks and credit unions, employing the power of our brand, industry influence and collective voice to help spark positive change in the communities where we work and live.
Visa's Social Impact program is committed to advancing inclusive, equitable and sustainable economic growth for everyone, everywhere. Our focus is on driving initiatives that use the scale of our network, products, and financial resources, along with the collective expertise and commitment of our employees, to reach those traditionally underserved by providing them with access to resources that can help improve their communities, businesses and economic livelihoods.
Celeste Schwitters, Senior Vice President of Community Accounts at Visa, sees great opportunity for those looking to succeed:
Free financial education tools are available to help people learn the fundamentals. Engaging resources, such as our Financial Football, Financial Soccer video games and our Marvel comic books, help teach budgeting, saving and responsible spending skills. Visa has also developed a suite of interactive resources with modules for learning and teaching that focus on everything from understanding credit to evaluating finances and more.
In many local communities, Visa employees volunteer their time to facilitate virtual and in-person education sessions at local schools, after-school care organizations and extracurricular clubs. In fact, 85% of Visa employees participated in programs to give back to their communities in fiscal year 2021.
Plus, we've partnered with the Council for Economic Education to create FinEd50, a nationwide coalition of nonprofits, community leaders and corporate partners dedicated to improving access to quality financial education. Through the FinEd50 initiative, Visa's Practical Money Skills program has become one of the top 10 resources that US teachers use for financial literacy — helping to ensure all U.S. students have the chance to learn about personal finance.
Visa's Social Impact program met its 2015 goal of providing 500 million unbanked and underserved people access to digital payment accounts by 2020. But we're not done. Visa remains committed to strengthening the communities in which we live and work — using our resources, network and pool of talented employees to make a positive difference where it is most needed.
Each day, we're finding new ways to help community issuers support their local communities, individuals and small businesses. Learn more about the resources Visa has available for your organization at https://usa.visa.com/partner-with-us/community-issuers/resources.html.