May Used Vehicle Market Recap for Credit Unions
by: Layne Weber, VP National Remarketing Sales, OneMain Remartketing
During the winter of 2008 the wholesale used vehicle market hit a bottom, declining almost 20% from the high point reached earlier that year.  However, by the end of 2009 the market had returned to previous high levels and began a run of record setting prices that is still in effect today.  Currently average used vehicle sale prices at auctions are 25% to 30% above the 2008 market bottom.
Based on the Manheim Used Vehicle Index, the last six months have been relatively flat with prices neither increasing nor decreasing more than 1% from the previous month.  Still, used vehicles today are selling for record high prices in both the wholesale and retail markets.  The results from May 2012 show a slight decline of about 1% in the wholesale market and could be the start of a market adjustment moving to lower wholesale prices.
Black Book indicates that the number of models requiring an increase in price is currently in the low 30% range following nearly three months of weekly increases on 42% to 69% of vehicles.  The average dollar change for positive model adjustments for the first week of June was the lowest number since last November, another sign that the market is adjusting.
Economist Tom Webb of Manheim reported that retail sales of new vehicles, while relatively strong, did not meet expectations in May but retail used vehicles sales continued to rise and returned strong profit to dealerships.
Even with the recent market adjustments the current environment is generating historically high returns for used vehicles.  Credit Unions can take advantage of the strong market by setting reasonable expectations for asking prices while used vehicle demand is strong.
This article is provided by Layne Weber.  Layne is a 20 year industry veteran and currently serves as VP – National Remarketing Sales for OneMain Remarketing, an industry leading provider of used vehicle remarketing services for credit unions, banks, and other financial institutions.  www.onemainremarketing.com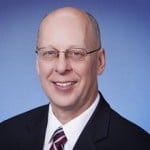 Layne Weber is a current board member, subcommittee chair, and past president of the International Automotive Remarketers Alliance (IARA). Listed in Who's Who in remarketing for finance companies, Layne ...
Web: www.onemainremarketing.com
Details