Meet the five finalists of 2013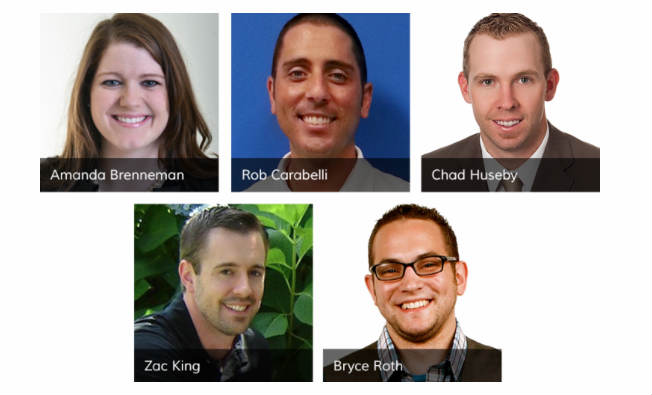 The judges' results are in! The five Finalists for the CUES Next Top Credit Union Exec challenge are:
The Top 15 entrants were determined by public vote. Since the results of that vote were announced in late July, all 15 have been providing updates to their projects on this blog. These updates and entrants' earlier video applications were evaluated by a judging team composed of Deedee Myers, CEO of DDJ Myers and two credit union executives. We'll be introducing the judges in a post later this week.
"The judges had a very difficult job determining which Finalists they felt should move forward in the competition," said Chuck Fagan, CUES' president/CEO. "These five Finalists were selected from a very highly qualified group. We applaud all of the applicants for their hard work to promote their projects, and of course for the great work they are doing at their credit unions. Now, we congratulate the Finalists, and look forward to learning about their projects' progress between now and their final presentations at CEO/Executive Team Network in November."
continue reading »