How to mentally handle financial stress
Most of us will experience financial hardships in our life. Some are out of our control, such as an unexpected medical bill, while others like credit card debt are the result of our own irresponsibility. Regardless of the situation, if you're not careful, money stress can affect your health, your happiness, and your relationships. Before financial hardships overwhelm you, arm yourself with the mental tools needed to properly handle these hard times.
Adjust your attitude
When you are dealing with financial stress it's easy to get bogged down in negative thinking. Don't let yourself spin out of control. Take a minute to adjust your mental attitude before your thoughts get destructive. Sure, you'll feel worried but instead of focusing on your anxiety, be strong and concentrate on getting things back on track.
Be in the present
Whatever the cause of the financial stress, what's done is done. Leave the past behind and get a solid understanding of the state you are in. Look at what you owe and plan for how you can adjust your lifestyle accordingly.
Get help
If you can't seem to turn things around on your own, reach out to others for help. There is no shame in admitting things are not going well. Confide in loved ones about what you're facing and how you're feeling. Then, look into financial advisors that are specifically trained to help you get your finances in better shape.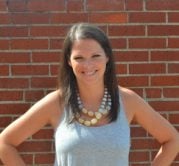 Wendy Moody is a Senior Editor with CUInsight.com. Wendy works with the editorial team to help edit the content including current news, press releases, jobs and events. She keeps ...
Web: www.cuinsight.com
Details