Millennials like debit over credit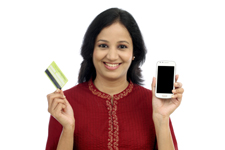 Gen Y avoids debt and may prefer debit rewards.
by: Stephanie Schwenn Sebring
According to a recent Wells Fargo survey, Millennials are leery of debt after seeing what transpired during the 2008 economic recession. Many feel consumed by debt already (42 percent say debt is their biggest financial concern) while carrying excess amounts of student loans on top of a car loan and mortgage.
So it's not so surprising that Millennials don't want credit cards. As reported by Tech Times, 18- to 29-year-olds prefer debit over credit by a 3:1 margin. Why is this so important? Millennials are also the largest generation in the United States. According to the U.S. Census Bureau, ages 15 to 34 represent about a third of our total population.
As statistics indicate, the implications are enormous regarding market share and meeting the digital banking needs of Millennials.
Annie Cox, director/growth solutions for CUES Supplier member PSCU, St. Petersburg, Fla., says Millennials prefer debit over credit card rewards. "They're already overwhelmed with debt, including a significant amount of student debt, so credit isn't their first choice for payments."
continue reading »