More credit unions should give the green light to green lending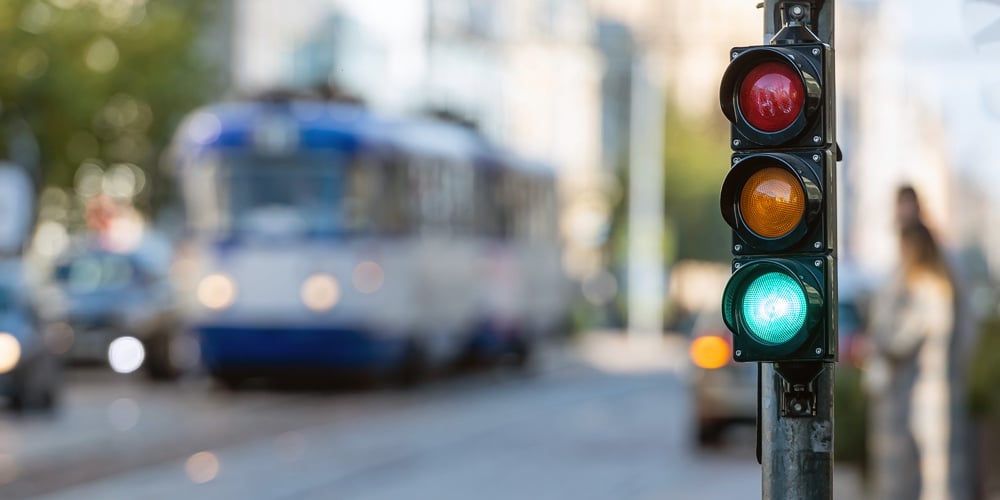 Record high oil prices and wild fluctuations at the gas pump this summer have made many American consumers ponder trading their traditional gas vehicles for an electric vehicle (or EV, in automotive parlance). But in many cases, the sticker shock associated with purchasing an EV make them cost prohibitive for many would-be buyers.
Edmonds, the consumer automobile research group, notes that even basic EV models like the Chevy Bolt, Nissan Leaf, and Smart EQ can range from $24,000 to $31,000. Tesla, the best-known EV manufacturer, offers their basic Model 3 at around $47,000.
Vehicles aren't the only potential purchases that have people thinking green. Advancements in solar panel technology and installation keep interest in solar energy high among many homeowners. In new home construction, "building green" from the foundation up is being offered by more and more developers.
According to the trade group Solar Energy Industry Associates, solar energy in the US has experienced an average growth rate of 33% over the past decade. At the same time, prices have dropped significantly within the residential market with a residential solar panel system averaging $20,000 today versus $40,000 in 2010. Costs of solar upgrades are also being offset by tax breaks and incentives at the Federal, state, and even local levels.
So, what's this uptick in green thinking got to do with credit unions? Only a chance to increase membership, strengthen relationships, and expand loan and investment services.
Colorado's Clean Energy Credit Union has a field of membership that is limited to the members of specific green energy trade associations and non-profits. Through their website members can apply for clean energy vehicle auto loans as well as green home improvement loans for solar electric systems and geothermal heat pumps. There are even opportunities to finance an electric bicycle and invest in clean energy CD's.
Redwood Credit Union of Santa Rosa, California began offering a 0.25% discount on loans for hybrids and EV's in the early 2000s. In the first quarter of 2021, these vehicle types accounted for 14% of their auto lending, an increase of nearly 5% over the previous quarter.
The expanding environmental consumer sector is also proving fertile ground for fintechs. In June, the startup Tenet released an online lending platform that does not rely on the standard depreciation model for gasoline-powered cars, as EV's retain a higher value over time. Two California credit unions, Unify Financial and Valley Strong, have each approved $1 billion in lease lines for EVs through Canadian-based PowerBand's lending platform, DRIVRZ.
But the advantages of green lending and investment should not remain the purview of smaller, niche institutions nor should they exist only in geographic pockets with strong environmental regulations and emissions standards like California. Credit unions nationwide should strongly consider expansion into environmental lending and investment.
An ongoing struggle for many credit unions is attracting new and younger members. Numerous surveys of Millennial and Gen Z consumers show that environmental and social responsibility are extremely important factors in their choosing of companies with whom to do business. An expanded menu of low-interest EV loans, mortgages for green home construction, and environmentally focused investment options could prove incredibly attractive to this demographic.
Yet it's not just younger consumers who are interested in enjoying the benefits of green technologies. Many existing homeowners are choosing to retrofit their properties with solar panels for power generation, more efficient heating and cooling, and tankless hot water systems. Credit unions can and should be their preferred financing choice for energy efficient upgrades.
As technologies focused on energy efficiency and sustainability continue to advance and become less costly at the consumer level, there is a precious opportunity to position themselves in that rare space that benefits lenders, borrowers, and society as a whole. For America's credit unions green is no longer just the color of money; it very well could be the color of their future.
Co-author: Brent Holliday
John Dearing is a managing director at Capstone, a leading advisory firm focused on helping credit unions and CUSOs grow through proactive strategic growth programs and mergers and acquisitions. He ...
Web: www.CapstoneStrategic.com
Details