Mortgages and market share now better than ever
I wonder sometimes why credit unions don't promote mortgages more often. My inbox certainly doesn't have marketing requests to advertise a First time home buyer rate or to advertise a promotion to reach out to nonmembers with mortgage refinance solutions.
Mortgage lending is hot right now if you didn't know, AND is a great way to boost your portfolio.
I read recently via creditunions.com, that the increase in loan balances was primarily driven by first mortgages and used and new auto loans. Together, they accounted for 81.6% of total loan growth over the past year. Mortgages made up over 40% of the total growth.
WOW! And you know what? –  it's easy to market mortgages.  Especially if members may be ready to refinance.  But you need to find that out by marketing to them. Something else to consider when looking at your lending goals for the year – we do have an election in November that will weigh heavily on the minds of consumers.
So as you look to plan your marketing projects, consider marketing mortgages. If you want to read more, check this out.
Members are taking greater advantage of real estate loan offerings and choosing credit unions as their lender of choice.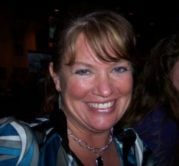 Kerry is part owner of Pinpoint Direct Marketing in Andover, MN, a credit union based digital printing company. She has over 20 years experience in the industry. Pinpoint Direct Marketing ...
Web: www.pdmkt.com
Details