Movie trailers vs. member service: Has an indie filmmaker found the key to credit union success?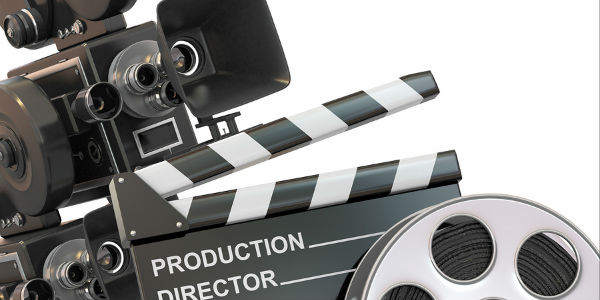 Credit union marketers, I have two words for you: Indie Films. You know the type – they can be quirky, honest, minimalistic, avant-garde or look exactly like any other movie, but they all have one thing in common. Limited resources.
Because indie filmmakers are bound by the few resources they set out with – rarely more than a couple rental cameras and the change in their pockets – they have to get creative about expenses, task assignment and especially publicity.
If you don't already see where I'm going with this, I'm about to blow your mind. Ready?
YOU are the indie filmmaker.
Okay, not literally. But even if your mind isn't blown, you see my point. Credit union marketing presents the same dynamic of constraint; we work in a highly-competitive market for institutions that make a point of redistributing most of their competitive resources. Whether we're dealing with blockbusters or big banks, reviews or retention, we have to work harder and think cleverer to overcome our inherent disadvantages in funding and corporate connections.
Where we do have the advantage is in our trust, flexibility and creativity, and according to actual indie filmmaker and eco-activist, Shalini Kantayya, those qualities are pivotal to our future success.
Known for her cinematic work advocating human rights, Kantayya has built a noteworthy filmmaking career by blurring the lines between documentary and fiction. Her work covers issues from food and energy sustainability to workers' rights and youth activism. In 2009, she addressed the world water crisis with her award-winning science fiction film, a Drop of Life.
In Kantayya's opinion, credit unions and independent filmmakers share a common trait: they're both "the little guys" fighting against big banks or the Hollywood machine. She founded her production company, 7th Empire Media, to raise social awareness through the creation of striking, imaginative media – not big-budget cash cows. And after years of targeting the right festivals and discovering how best to leverage the unique qualities of her films, Kantayya has come to exemplify the agility and insight it takes to compete with the giants of either industry—and win.
How can an independent filmmaker hope to compete with Hollywood? How does she get her product in front of the right audiences? How can a credit union do the same?
In May, Kantayya will answer those very questions as she takes the stage at this year's CUNA Marketing Management School – fittingly located in Hollywood, CA. In her keynote presentation, Davids & Goliaths: What Credit Union Marketers Can Learn from an Indie Filmmaker, she will walk her audience through the process of selling films in a market dominated by blockbusters. She will also share the story of how she spread her films' reach to global audiences and the crucial marketing lessons she learned along the way – not to mention her success as a Top 10 finalist in Steven Spielberg's reality show, ON THE LOT – all to prepare credit unions to take on their own business Goliaths.
In a world where credit union marketing campaigns nationwide are feeling the strain of limited resources, one filmmaker will rise to the challenge and lead them to victory! Coming Soon to this annual credit union marketing convention.
Shalini Kantayya's films have received numerous awards, brought her to over thirty film festivals internationally and proven an effective tool for water rights advocacy in Africa. Alongside her work as an eco-activist and speaker, she is currently working on Chasing the Sun, a feature documentary that asks the hard questions of how a clean energy economy may actually be built.
CUNA Marketing Management School runs for four days, May 19-22, featuring live sessions, expert speakers and insights from the marketing industry elite. Each year, credit union marketers and leaders attend to increase their professional value and earn their Credit Union Certified Marketing Executive (CUCME) designation.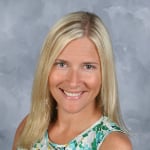 Meghann Dawson is an instructional design manager for the Credit Union National Association (CUNA). She is responsible for designing, developing, and implementing educational programs for CUNA's institutes and schools, ...
Web: www.CUNA.org
Details