New RBC rule will affect a few credit unions but protect all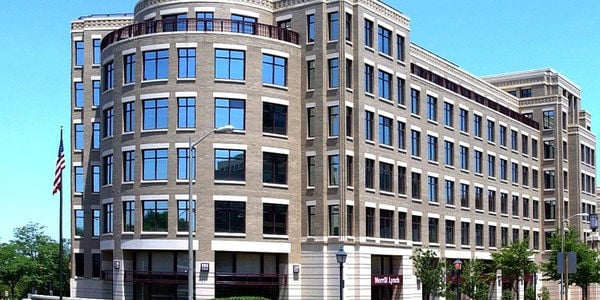 At its January 2015 meeting, NCUA's Board voted to propose a revised risk-based capital rule, part of a broad regulatory reform effort the agency launched in response to the financial crisis. The revised proposed rule would directly affect a small number of credit unions, but its benefit will be shared by all of them.
As it does with any new rulemaking, NCUA carefully weighed the benefits the rule would achieve against the potential costs to the system in terms of time and resources and the potential regulatory burden in terms of reporting and capital requirements.
The benefits side of that equation is undeniable. If this proposal had been in place in 2007, losses to the National Credit Union Share Insurance Fund would have been substantially lower than the $750 million lost due to consumer credit union failures. Many of those failures might have been prevented.
The agency has worked with stakeholders to keep the cost side of the equation in check. In fact, the unprecedented amount of feedback the agency received on its original RBC proposal helped identify opportunities to make our approach more targeted to outliers with outsized risk and more precise in its measurement of that risk.
Scope: Expanded, but Targeted
On the whole, the credit union system is very strongly capitalized today, but there are a few outliers—credit unions that don't hold capital commensurate with the risk in their portfolios—that pose higher risk to the Share Insurance Fund. The current RBC rule requires only two of these credit unions to hold additional capital.
The revised proposed RBC rule would apply to credit unions with more than $100 million in assets, about 22 percent of all federally insured credit unions. These credit unions hold 89 percent of system assets, and are involved in one or more complex activities.
Seventy-eight percent of credit unions would be exempt from any regulatory burden associated with complying with the revised proposed rule, but all credit unions will continue to comply with the existing seven percent net worth ratio requirement.
Measurement: More Detailed, but More Precise
NCUA's revised proposed rule includes risk-weight factors that have been carefully calibrated for credit unions. In most cases, NCUA's risk weights are comparable to those developed for banks, but some are notably lower to reflect the unique make-up and performance of the credit union system. The agency has tailored risk weights in the revised proposed rule to identify credit unions that fall well outside industry norms with respect to their real estate and commercial loan concentrations.
Stakeholders favored more calibrated risk weights as well, and NCUA would need to make extensive changes to the Call Report over the next several years to allow the agency to gather more granular data.
Remedy: Options for Managing Risk
The revised proposal sets the risk-based capital threshold for "well-capitalized" at 10 percent instead of 10.5 percent as originally proposed. Credit unions that fall below this threshold will have options for addressing their portfolio risk to return to being "well-capitalized:"
Strategically reducing risk.
Holding more capital.
Doing some combination of both.
Based on estimates from Call Report data, only 27 credit unions would face this decision. Those that do can pick the option that best serves their interests and operations.
In developing this approach, NCUA considered the need to protect the system's safety and soundness and the importance of providing a sound framework for future growth. This approach doesn't constrain growth; it helps credit unions manage it. The agency expects the revised proposed RBC requirements would have no adverse impact on credit union lending, as 98 percent of credit unions will remain well-capitalized under the revised proposal, holding an average risk-based capital ratio exceeding 19 percent.
Protecting the safety and soundness of a $1 trillion system and positioning that system to withstand future challenges are ambitious goals that require a certain commitment. The 27 outlier credit unions that would be directly impacted by the rule tend to be credit unions with lower than average capital, but which take higher than average risks. The revised proposed RBC rule helps us meet the goal of protecting the system, and is targeted and efficient enough to control the cost. As we know, the cost of doing nothing or getting it wrong can be too great.
NCUA has provided many materials to help credit unions and other stakeholders understand the impact of the revised proposed RBC rule, including a downloadable RBC Estimator that will help credit unions determine their risk-based capital ratios confidentially. These materials are available on NCUA's Risk-Based Capital Resources page. The revised proposed rule is open for a 90-day comment period and the agency looks forward to continuing the dialogue on this important issue.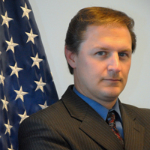 Larry Fazio graduated from Lewis University with a degree in Accounting. He is a Certified Management Accountant (CMA) and has a Master's degree in Organizational Management from George Washington University. ...
Web: www.ncua.gov
Details