Next Week: On-site CUNA Governmental Affairs Conference (GAC) Coverage
By: Randy Smith, Managing Editor at CUinsight.com
CUinsight.com is off to our nation's capitol to provide complete coverage of the CUNA Governmental Affairs Conference (GAC) all next week.  You can expect updates throughout the day for the CU community of everything going on in and around the GAC.
Our coordinated coverage will include original articles from the CUinsight staff and contributors along with coverage from CU Times, CU Journal, CUNA News Now, National Publications, and the very best from the blogging community.  For live updates throughout the day make sure to follow CUinsight on Twitter and the hash tag #GAC11.
This year's coverage will not only include the speakers and breakouts at the GAC but the events surrounding the Conference as well.  Events such as the Herb Wegner Memorial Awards Dinner, Hike the Hill, WOCCU Supporters' Reception, CU Times Trailblazer Awards, The Crashers, Vendor events and much more.  Are not able to make the GAC this year, we have you covered.
If you're attending the GAC this year keep an eye out for us.  We would love to get your feedback and here about your experience at the conference.  If you would like to contribute, please email Managing Editor Randy Smith at rsmith@cuinsight.com and we will post your updates in the CU Community.
Safe travels to everyone on their way to DC this weekend.  We are as always looking forward to an exciting week and catching up with all the great people in the CU Community.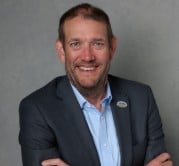 Randall Smith is the co-founder of CUInsight.com, the host of The CUInsight Experience podcast, and a bit of a wanderlust. As one of the co-founders of CUInsight.com he ...
Web: www.CUInsight.com
Details