It's not just business – it's personal
One of my favorite movies of all time is "You've Got Mail" with Tom Hanks and Meg Ryan.
I recall the scene where Tom Hanks says to Meg Ryan, "Its business – not personal."
I felt that way until recently.
I own a credit union marketing company and have maintained business relationships for over 12 years with some of our business providers as well as our credit union clients. To me, this is a long term relationship and my business should matter to them. In order to make my business run smoothly for my CU clients, I have to count on many different vendors to execute marketing in both print and email channels for our clients, as we all as for my business internally.
Recently I have been trying to improve part of my marketing business to better serve our CU clients. To do this, I am trying to learn more from our vendors and possibly improve upon our current capabilities. I expect punctual responses and thoughtful organization from my vendors. I don't think that is too much to ask, although I probably am more impatient than I should be – but, I have a business to run.
I realize that I expect to be treated just like I treat my credit union clients and in effect, how they expect us to treat them. I work very hard every day for our CU clients and I see how our employees work hard for them . This made me think of how vendors such as ours work with credit unions and how we can improve their business.
To me, every credit union is personal and their members are personal. The way we interact with credit unions' is personal. So as credit unions look to next year and the goals they want to achieve – such as to increase share of wallet and grow membership, think of your vendors as just not as a vendor doing business with you, but that we are doing business for you and that it is personal.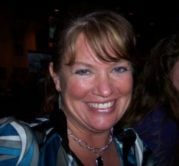 Kerry is part owner of Pinpoint Direct Marketing in Andover, MN, a credit union based digital printing company. She has over 20 years experience in the industry. Pinpoint Direct Marketing ...
Web: www.pdmkt.com
Details