On-site: $2000 to Golf with New CUNA CEO
By: Jamie Chase – CUinsight.com Contributor

In the final moments of The 1 Conference Closing Session and Finale one lucky attendee paid $2000 to play golf with CUNA President and CEO, Bill Cheney, and CUNA Mutual President and CEO, Jeff Post.
The charismatic Texas League President and CEO, Dick Ensweiler emceed the auction benefiting the World Council of Credit Union's (WOCCU) Foundation, following The WOCCU's Awards.
During the bidding on the tee time with Cheney, Ensweiler teased and turned the heat up on the bidding, "Mrs. Cheney bid $1700." In the end, it was Ken May, the husband of WOCCU's Distinguished Award Winner, Harriet May, that will be golfing with CUNA's rookie leader.
Dick's wife Judy spearheaded the auction and its online counterpart with Crissy Cheney (aka Mrs. Cheney). The online silent auction raised $28,000. It was estimated that the auctions raised $40,000 to develop new credit unions internationally, which Einsweiler said is double what it raised in the past.
Myself, I thought about bidding on the golf, though they'd have to give me a healthy handicap. I'd love to talk to Bill about CUNA's vision and action to save small credit unions. While we raise funds for the very worthy cause of developing credit unions internationally, I am eager to support our efforts to preserve charters in what may unfold in the next year as the biggest loss of credit unions in U.S. history.
Jamie Chase, Principal and Instigator of Goodness, Credit Union Strategic Planning, is known for introducing the PBS program, BizKid$ to the credit union movement and for supporting credit unions in Africa. She is covering the One Conference for CU Insight, while being honored as one of only 25 people in the world to receive the International Development Educator (iDE) Designation.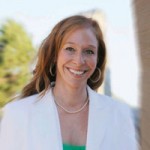 Jamie is the founder of CU Strategic Planning. Annually, she leads the program development of millions of dollars in award-winning CDFI grants. She is one of only 20 individuals designated ...
Web: www.creditunionstrategicplanning.com
Details