Onsite: And the winner is? #CoopTHiNK 14 is a wrap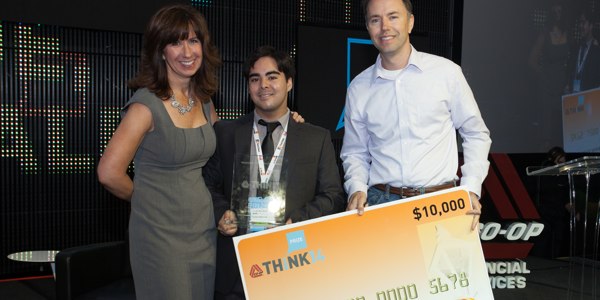 CO-OP THiNK 14 wrapped up today in New Orleans.  Thursday's general sessions focused on "Leadership, Attitude and Talent".  Mark Thompson, CEO of Virgin Unite Mentors and Susan Cantrell, Research Fellow at the Accenture Institute for High Performance were the speakers on the final day.  The topic of conversation was attracting, retaining and inspiring the best and brightest talent in the credit union movement.
The big news of the morning was the awarding of the $10,000 CO-OP THiNK Prize sponsored by MasterCard.  The outcome was determined by a combination of judges, online voters and the conference attendees. The winner is Christopher Whalen of Connex Credit Union in North Haven, Connecticut.
Christopher's idea was "Mobile One: A Complete Financial Solution." Here is a video detailing the idea:
The two other finalists were Sanam Kazi and Brett Wooden. Sanam is the Project Coordinator at Chicago Patrolmen's Federal Credit Union and her idea was "Customizable Website for Financial Education to Credit Union Members." Brett is the SVP of Marketing and IT at Cy-Fair Federal Credit Union with his idea was "Embrace a Child's Imagination to Develop Financial Literacy."
Next year's CO-OP THiNK 15 will be held at The Broadmoor in Colorado Springs, CO. The dates for the 2015 event will be May 5-8 and registration is now open.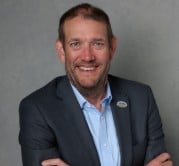 Randall Smith is the co-founder of CUInsight.com, the host of The CUInsight Experience podcast, and a bit of a wanderlust. As one of the co-founders of CUInsight.com he ...
Web: www.CUInsight.com
Details