Onsite: CUES 2014 CEO/Executive Team Network (CETNET)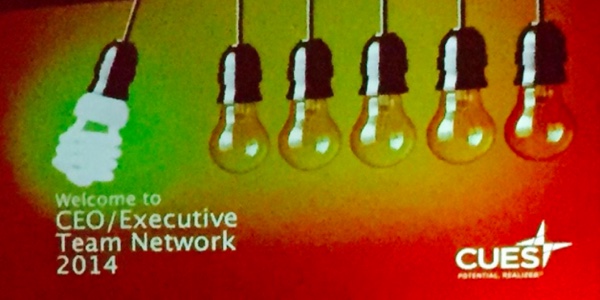 CUES opened their 2014 CEO/Executive Team Network (CETNET) event in Amelia Island, FL inducting four into the CUES Hall of Fame and naming the CUES Chief Executive of the Year.
The four inductees to the CUES Hall of Fame were; Gerrianne "Winky" Burks, retired president/CEO of $2.5 billion Northwest Federal Credit Union, and a past CUES director; Teresa Freeborn, president/CEO of $964 million Xceed Financial Credit Union, and 2013 CUES chair; Kent Oram, CEO of $1.6 billion Idaho Central Credit Union; and Dennis Pierce, CEO of $1.9 billion CommunityAmerica Credit Union.
Tony Budet, president/CEO of University Federal Credit Union, was named the 2014 CUES Outstanding Chief Executive. The award recognizes an exceptional credit union CEO who displays professional achievement, employee motivation and dedication to the community.
The above recipients were chosen by the CUES Board of Directors for their contributions the credit union industry, their involvement in community service and education and history of self-improvement.
CUES also elected their 2014-2015 board officers. The newly elected officers are; CO-OP Financial Services' Caroline Willard – Board Chair; Dupaco Community Credit Union's Joseph Hearn – Vice Chairman/Chairman Elect; Northwest Federal Credit Union's Chris McDonald – Treasurer; and Texas Dow Employees Credit Union's Stephanie Sherrodd – Secretary.
The five finalists for the CUES Next Top Credit Union Exec presented and voting is now open. The finalists are; Alex Castley, Integris Credit Union; Alvaro Macias, Ascentra Credit Union; Brianne Meszaros, Royal Credit Union; Jennifer Mravich, Power Credit Union; Noel Sanger, United Federal Credit Union View their presentations and vote now on the NTCUE site www.nexttopcreditunionexec.com.
Check out Amanda Reed's post on the opening keynote from former NFL player Tom Flick. Onsite: Leadership vs. management – Opening thoughts from CETNET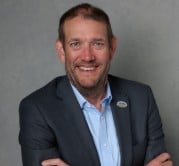 Randall Smith is the co-founder of CUInsight.com, the host of The CUInsight Experience podcast, and a bit of a wanderlust. As one of the co-founders of CUInsight.com he ...
Web: www.CUInsight.com
Details