Onsite: CUNA Marketing and Business Development Council Conference 2015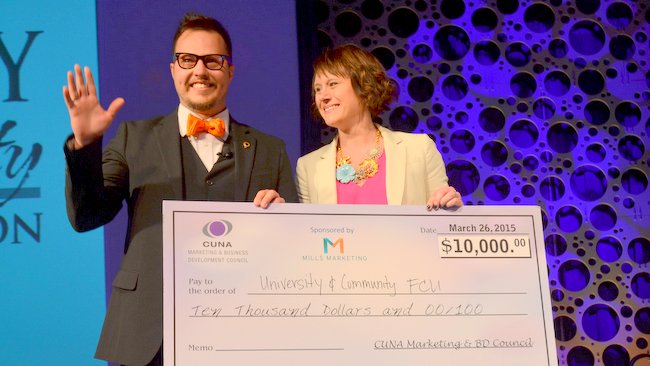 Marketers from around the credit union movement are in Las Vegas this week sharpening their skills and getting ideas at the CUNA Marketing and Business Development Council Conference. Follow along on twitter at the #MBD15 and of course at #CUinsight for live coverage.
Below are some highlights of the event:
Middle Class Prioritizes Family Over Finances
Middle-class Americans don't define success by how much money they have, CUNA Mutual Group research indicates, instead prioritizing family and significant relationships.
But 62% worry daily about their financial stability, and 34% say they don't have a banking relationship—lending credence to credit unions' focus on this demographic as a primary source of membership growth and retention.
CUNA Mutual Group's Eric Hansing discussed statistics from the comprehensive What Matters Now research project Thursday at the CUNA Marketing & Business Development Council Conference in Las Vegas.
"Middle America trusts credit unions," says Hansing, vice president of Life, AD&D, and Media for TruStage, CUNA Mutual Group's consumer brand.
On-Target 'Pitch' Kickstarts Sessions
Jeremy Daggs' "Pitch" garnered him a $10,000 prize from the CUNA Marketing & Business Development Council at its conference Thursday in Las Vegas.
Daggs, director of marketing for University and Community FCU in Stillwater, Okla., won the "Shark Tank"-like competition by presenting an idea for a "plan smart, live smart, smart car" the credit union will use to educate consumers and gain members.
Sarah Bacehowski, president of Mills Marketing, presents Daggs with a ceremonial check for $10,000. The company will help University and Community FCU implement the idea.
Align Marketing Goals With Business Strategy
As a marketing or business development leader, do you struggle to align your departmental goals with the overall corporate strategy? How do you replace "busy-ness" with "purposeful activity"? Are you sure that your team's tactics and activities fully align with your goals?
Susan Toalson, chief marketing officer and vice president of community & business development at $300 million asset University of Illinois Employees Credit Union, Champaign, Ill., tackled these questions during the CUNA Marketing & Business Development Council Conference in Las Vegas.
Leveraging SEG Relationships for Success
What's the key to double-digit membership growth? For Elements Financial Federal Credit Union in Indianapolis, it was to aggressively pursue new SEG (select employee group) relationships and offer value-added, relationship-building services that all employees could use.
That's the case study Rich Jones, president/CEO of Leaders2Leadership LLC and former senior vice president of sales, marketing, and business development at $1 billion asset Elements Financial Federal, shared during a CUNA Marketing & Business Development Council Conference session last week in Las Vegas.
According to Jones, critical to a successful business development program is creating an implementation strategy step-by-step and then seeing it through.
Communicating in a Crisis
Through a series of urgent, compelling examples, Anthony Huey captivated CUNA Marketing & Business Development Council Conference attendees Thursday with cautionary tales of what can go wrong when organizations mismanage a crisis—and how to avoid those missteps.
Huey, president of Reputation Management Associates and a 20-year media relations veteran, presented the credit union audience with a step-by-step plan for clear and effective communication during the critical early stages of a crisis.
Focus on two areas, Huey advised: crisis management and crisis communication.
Crisis management is the planning that occurs prior to an incident, and sets the stage for proactive and effective communication during the crisis.
Bodell: Three Tools for Change
Two things happen when an organization fails to challenge the status quo: complacency and complexity, author/change agent Lisa Bodell told CUNA Marketing & Business Development Council Conference attendees on Wednesday.
"You become resigned," said the author of "Kill Your Company"—and either unwilling or unable to effect needed change. She cited three reasons complacency exists:
We're managing, not leading.
We put a lot of emphasis on changing systems but not on changing behavior.
We choose doing over thinking.
"Thinking has become a daring act," Bodell said.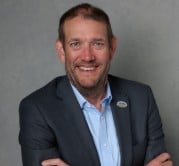 Randall Smith is the co-founder of CUInsight.com, the host of The CUInsight Experience podcast, and a bit of a wanderlust. As one of the co-founders of CUInsight.com he ...
Web: www.CUInsight.com
Details