Onsite: Using passion to create change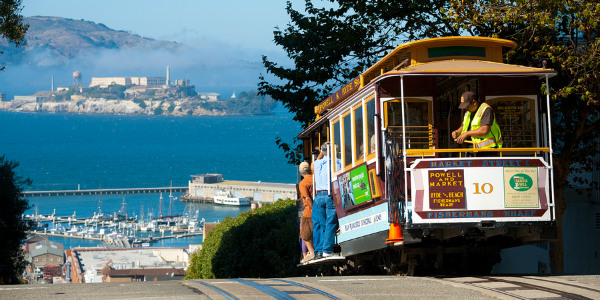 Why would you want to take a risk at your credit union? You have plenty of members and besides, as Mark Weber from Weber Marketing Group put it, risk-taking is contrary to our nature. But what if you take a risk knowing you have a purpose and a goal; to connect your credit union with millennials by appealing to a passion for change?
In Mark's keynote presentation this morning at MAC 2015 in San Francisco, he told the audience three things he had learned so far in life. One lesson that resonated with me was about believing in something transformational. He went on to talk about his philanthropic work with an organization called Agros in Nicaragua and the efforts to restore hope to people by providing them with the basic foundation needed to transform their lives: land. A few peoples' devotion to a cause has allowed over 10,000 Nicaraguans to find hope and build their lives and communities. They started a journey together, united by a passion for change. Your greatest asset is people united through passion. Credit unions are comprised of those people serving as employees, leaders, and members. They are the heart of their communities, the connecting tie between aspirations and realities. Credit unions truly are people helping people.
Mark also mentioned that he believes the greatest revolution in values is happening right now. Think of TOMS shoes or 4Sight sunglasses. There are plenty other organizations like these known as "Social Good" companies. They are based on the idea of helping other people gain hope and well-being through purchasing goods. Isn't that what credit unions do? Help people? But revolution means change. It means evolving in order to stay relevant. Blake from TOMS certainly didn't just wake up one morning and think, "there are children out there who need shoes". He did research in the appropriate areas and used emotional insight to connect with his audience. He observed, connected, and interacted until he realized there was a desperate need that had to be filled. So that's what credit unions need to do. Interact with millennials! Don't just watch them from afar and hope they come around. Figure out what they love, whether it is volunteering in the local animal shelter or finding a creative space – then put that data to use.
You won't get anywhere on your journey without passion. Have the courage to be creative, to ask more questions, to inspire and be inspired. Then share that with your members in order to give them a chance to connect their passion with their dreams.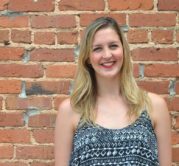 Jordan is a Senior Content Manager for CUInsight.com. Jordan manages the content on the site, including current news, editorial, press releases, jobs and events. She keeps the credit union ...
Web: www.cuinsight.com
Details