Onsite: Transformational Change at the MAC Conference 2015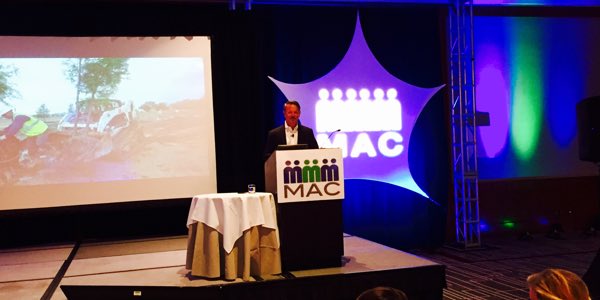 The 2015 MAC Conference is taking place in San Francisco this year. Wednesday morning kicked off with a keynote from Jake Bennett of Seattle based POP discussing the "Coolest Trends in Marketing" followed by an afternoon off-site where the 150+ marketers were treated to tours of iconic brands Facebook, Levi's and Salesforce.
Thursday's morning started fast with keynote speaker was Mark Weber of Weber Marketing Group discussing "Finding the Catalyst of Transformation Change." Mark began his session talking about three things he has learned in over 30 years in credit union marketing:
Taking risks is contrary to our nature
Living uninspired turns you inward
Believe in something transformational
Mark stated the first step to transformation is culture. You must find a cause and then invite people to join you on the journey. Mark told the attendees of MAC 2015 that it's not a choice to evolve. We are in the mist of a revolution. And this revolution is not just about credit unions against banks, it's all about innovation and technology.
Next he discussed the keys to building a meaningful brand:
Have a worthy brand mission
Mine for the soul and personality of your brand
Engage your greatest asset: people
Have a courageous brand
Tell authentic stories that matter
The keynote wrapped on the message that you must build a bridge at your credit union that connects people. Technology will not be the catalyst for transformation. It will be the willingness of your credit union to take risk.
Mark ended with the simple question: Are you ready to transform?
Make sure to follow along tomorrow for live updates on Twitter at #MAC2015.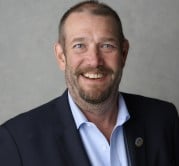 Randall Smith is the co-founder of CUInsight.com, the host of The CUInsight Experience podcast, and a bit of a wanderlust. As one of the co-founders of CUInsight he looks ...
Web: www.CUInsight.com
Details