Open banking: The next credit union disruptor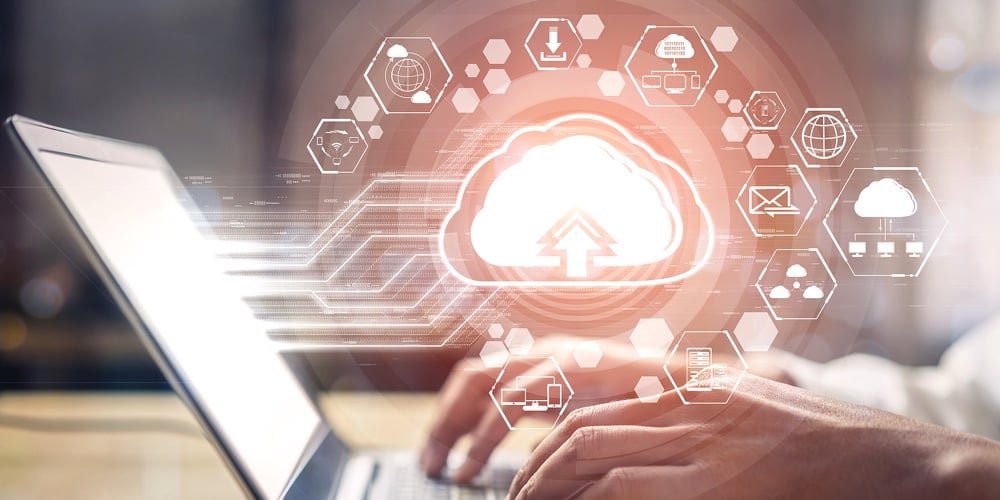 Does anyone remember the 2004 Nationwide Insurance tagline, "Life comes at you fast"? Although the popular ad campaign is nearly 20 years old, it feels more relevant now than ever. Innovations that once crawled off the starting block are now redefining mainstream financial services. First it was fintechs and digital wallets and cryptocurrencies, and now open banking is rocketing over the horizon. Are we ready?
How long do credit unions watch and wait for emerging technology to take hold? When we're ahead of the curve? Or behind it?
In response to disruption, the conservative credit union industry often embraces the wait-and-see philosophy, followed by a rapid adapt-and-catch-up strategy. While extra caution may be the most prudent route to joining the next-generation financial environment, can we facilitate the process with a deeper, clearer understanding?
Let's begin at the beginning.
What Is Open Banking?
Open banking—also known as open finance—is the extension of data-sharing principles that enable third-party providers access to customers' data across a broad range of financial sectors and products.
The open banking structure mainly comprises Application Programming Interfaces. Think of APIs as the currency of the open banking ecosystem. APIs play a larger role in consumers' everyday online activity than they realize: think weather snippets, PayPal, and travel booking sites, which all rely on APIs.
If your members are crypto traders, holders, or enthusiasts, they are likely to use Coinbase, an electronic service and digital currency wallet. The Coinbase API allows developers to access and integrate the functionality of Coinbase with other applications.
Additionally, if your members purchase goods or services on their mobile devices, they likely do so with the help of Authorize.net, which prompts the device to send data via an API call that updates the member's account balance after the payment.
Introduced by regulators to open up competition and increase innovation, open banking has been 41 years in the making, since its origins in Europe, and found its way into financial markets.
The Global FinTech Adoption Index notes that as of February 2021, almost one in two U.S. consumers now uses a fintech solution, primarily peer-to-peer payment solutions and non-bank money transfers. As consumers integrate more digital habits and online banking services in their financial transactions, there is room for credit unions to join in.
But how? While open banking has the potential to build profits and loyalty programs for credit unions, consumers are confused about what it really is. Not only that, but there are privacy concerns and a lack of standardized infrastructure and regulatory direction.
Let's examine some data.
A report published by cloud banking platform Mambu revealed that 80% of 2,000 global banking customers surveyed in March 2021 are embracing what open banking does for them: the ability to aggregate their financial information in one place; have their invoices paid faster and more securely; receive instant loan decisions; or use budgeting apps.
Yet, when asked if they like open banking, 60% of respondents said they do not.
Open banking appears to have a public image problem. The mere mention of open banking suggests a vulnerability of consumers' information and makes people uncomfortable. Not surprising considering the nationwide attention on breaches, identity theft, data protection and privacy, data security, and, of course, critical legislation for standardization that has yet to pass Congress.
The Mambu report suggests it's time to stop talking open banking and show consumers that it's simply smart banking.
In that same vein, a 2021 survey by global API management leader Axway shows that 81% of Americans feel their banks offer all the financial services they need in their day-to-day life; yet at the same time, 40% of the same people use at least one finance or budgeting app other than their bank's mobile app. The survey concludes that by refining credit union products and services to align with open banking features, members can be confident they are optimizing their financial transactions and engaging in "smart banking."
Current Challenges Facing Open Banking in the U.S.
In addition to the public perception issue, other challenges to the widespread open banking ecosystem in the U.S. include 1) a lack of standardized principles for maintaining protections involving financial data and 2) an absence of technical architecture.
In July 2021, President Biden signed the Executive Order on Promoting Competition in the American Economy, which takes a whole-of-government approach to enforce antitrust laws across the economy, with clear implications for data protection and privacy.
The order encourages the Consumer Financial Protection Bureau to consider crafting rules under section 1033 of the Dodd-Frank Act in support of open banking to make it easier for consumers to safely switch financial institutions and use novel financial products while maintaining privacy and security. This effort signals that open banking is viewed as an important initiative for promoting consumer choice, fostering competition, and protecting consumers' privacy.
Another roadblock is the absence of standardized technical architecture, particularly interoperable APIs. There are two types of open APIs: read access, which only gives access to account information, and write access, which enables payments. A standardized and interoperable API would allow third parties to carry out their services on behalf of customers without accessing certain personal information, such as login credentials. Without widely adopted secured APIs, third parties can turn to screen scraping, which could lead to privacy and security risks.
Not only does a lack of standardized principles and an absence of technical architecture pose challenges for open banking in our financial markets, but we also see that regulation must be put in place to minimize threats and ensure security efforts for credit unions and other financial institutions.
CUNA Senior Director of Advocacy and Counsel Lance Noggle shared something recently that I agree with: "[Open banking] would need to start with a piece of legislation getting passed by Congress, then enacted into law, and then it would go to regulators for the development of a rule."
Open Banking: What's Next for Credit Unions?
As previously mentioned, there is uncertainty among consumers about open banking, particularly the question of who owns the data. According to insights by Deloitte, less than one-third of consumers feel they are in control of their financial data, which is a growing source of friction for them. Regardless, the concept of consumers as owners (or co-owners) of their financial data will likely soon become a reality, and if financial institutions facilitate this shift, it may alter not only their relationships with consumers, but also their banking business models.
As open banking—and our understanding of it—evolves in the U.S., credit unions are wise to watch what happens closely with an eye toward implementation if it makes sense. Open banking can provide new benefits to consumers and give the U.S. the key to participating in international and cross-border data exchanges.
According to Nick Maynard, author of Juniper Research's forecast paper Open Banking: Opportunities, Challenges & Market Forecasts 2022–2024: "Banks must embrace Open Banking as a chance to capitalise (sic) on their ongoing digital transformation journeys and introduce innovative services enabled by Open APIs, or risk losing out to the more digitally agile competition."
Is it time to adapt and catch up?
If your credit union has begun to initiate open banking efforts, what has your journey to implementation been like for your operations and your members? If you have yet to integrate open banking into your credit union system, what reservations do you have and what are the potential remedies?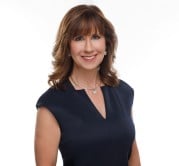 Caroline Willard is president and CEO of Cornerstone League and its subsidiaries, Cornerstone Resources and Cornerstone Foundation. Serving more than 450 member credit unions across Arkansas, Oklahoma, and Texas, Cornerstone'...
Web: https://www.cornerstoneleague.coop
Details