Organizations join forces to help Boston heal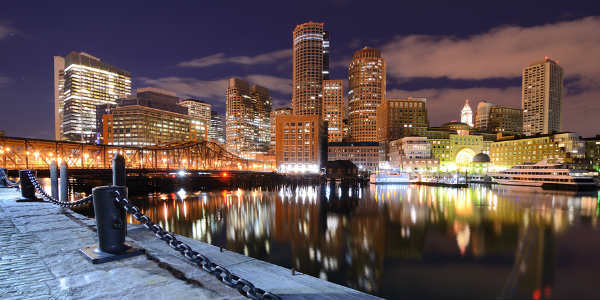 For many people, the word Boston conjures images of a bustling harbor city filled with universities and historic landmarks. But another picture that immediately comes to mind is the Boston Marathon, a legendary event that has now been forever changed by the senseless bombings that occurred on April 15, 2013.
In the wake of the tragedy, a number of corporations and individuals have joined the newly formed Run Now coalition to help support fundraising for The One Fund Boston. OneFundBoston.org was established to consolidate the many charitable efforts related to the bombings.  Run Now coalition members include the group's founder, San Diego-based Competitor Group Inc., (CGI) and other fitness-oriented companies such as Brooks Sports, MapMyFitness, Running Specialty Group, and the Independent Running Retailers Association.
In addition to helping those directly impacted by the bombings, CGI established Run Now to encourage recommitment to the spirit of running and to inspire others to donate, participate, and share their experiences. The Run Now coalition set and reached a goal of raising $1 million for The One Fund Boston by National Running Day on June 5, 2013. Run Now has also pledged to pay the 2014 race entry fees of the 4,500 Boston Marathoners who were diverted prior to finishing.
Runners, Like Financial Institutions, Are All About Supporting Their Community
Perhaps there is some irony in the fact that the U.S. credit union movement actually got its start in Boston with a big push from Edward Filene. A civic-minded business leader whose fortune originated from his family's discount department store, Filene founded a not-for-profit foundation in 1919 as a means of funneling contributions to the credit union movement he had helped to start. The foundation also donated money to many different charitable causes. Nearly 100 years later, credit unions and other financial institutions throughout the nation continue to follow Filene's example by rallying behind their communities and providing support where it is needed most.
The running and financial institution communities have also long been intertwined, as evidenced by such credit union-sponsored events as the annual Cherry Blossom series of races in Washington, D.C. and the Credit Union SACTOWN 10-Mile Run in Sacramento, California.  Some of the largest marathons in the U.S. are sponsored by financial institutions; for example the Bank of America Chicago Marathon and the ING New York City Marathon.
Don Kern, a Michigan race director who witnessed the Boston explosions on April 15, wrote, "If you're trying to defeat the human spirit, marathon runners are the wrong group to target."  In support of this, Run Now seeks to recognize the resilience and integrity of those who run and pursue other endurance activities that promote good health.

A Call To Action
The involvement of Transamerica Life Insurance Company (Transamerica) in Run Now grew out of its Active Lifestyles initiative. Customers who demonstrate an active lifestyle by pursuing running, cycling, hiking, swimming or other endurance activities have the potential to save on life insurance coverage. This initiative led to a three-year partnership with CGI and in January 2013, Transamerica became a sponsor and insurance partner for various endurance events promoted by CGI.
Via the Aegon Transamerica Foundation, Transamerica provided a dollar-for-dollar match for all employee donations that Run Now received before June 7, 2013.
Financial institutions and other companies such as CGI, the Run Now coalition, and Transamerica now have a vital role to play in helping to help raise funds, support those affected by  the Boston tragedy, and encourage ongoing healthy lifestyle choices among our colleagues and communities.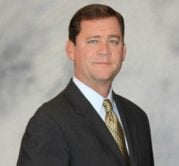 Tom Kazar is the Vice President of Sales and leader of the Sales Team for Transamerica – Financial Solutions Group. Tom's focus is on adding new insurance industry products, expanding ...
Web: www.transamericafinancialsolutions.com
Details