Preparing for Examinations: The CAMEL Rating
by: Shea Dittrich, Director Financial Institutions Group, Sageworks, Inc.
A camel's primary purpose for centuries was to carry tremendous loads for long journeys. Similarly, regulations, including the CAMEL rating, have been established to ensure that credit unions can sustain long-term health and to balance risk management and consumer protection. The CAMEL rating is a measure of a credit union's riskiness, as it incorporates: Capital Adequacy, Asset Quality, Management, Earnings, and Liquidity.
This rating however creates incredible challenges for credit unions because they must monitor each component of the rating. Experience also shows that, in order to repair one component of the CAMEL rating, exposure within another component unfortunately is often increased.
For example, if a credit union has seen a drastic decrease in real estate values, it's also likely that the quality of their loan portfolio has been affected.  In preparing for a exam, this credit union would naturally want to resolve these issues and make certain that their asset quality is viewed as "superior" or "above average" by examiners.  In order to address the issues within the portfolio, the credit union might consider a troubled debt restructure, sales of certain impaired loans, or even boosting their reserves against potential losses.
The problem though is that this seemingly reasonable approach has caused many credit unions to receive poor ratings based on the credit union's management. For example, poor asset quality could be attributed to inaction or the wrong action by management. If so, potential required changes in management may incur costs that would be detrimental to the credit union's earnings in the following quarters.
For the most part, examiners are aware of the challenges credit unions face. The goal of an exam is to be certain that the credit union has a grasp on what their respective challenges are.  If a credit union cannot provide transparency in regards to these challenges, and if it becomes incumbent on the examiner to point them out, the credit union is more likely to receive negative feedback.
Below are a few questions that management can ask to prepare for an examination and balance the CAMEL components.
Risk Identification – Does the credit union have loan grades that are consistent with the credit union's loan policy? Can the credit union prove that risk ratings are helping identify potential risk within the loan portfolio?  Can the credit union provide thorough documentation during the exam?
Proper Identification– Is the credit union performing a thorough global cash flow analysis on its loan customers? Can the credit union show examiners its ability to properly analyze loan applications in order to continue lending and therefore to maintain earnings capability? Does the credit union have a process in place to evaluate the profitability of each lending decision relative to its risk?
Document Management and Covenant Tracking -Does the credit union's data management process track policy and covenant exceptions within its loan portfolio, demonstrating an ability to react to problems accordingly? Does the credit union have a reporting system that displays consistent communication with loan customers? Can the credit union show examiners how management can reduce write offs and eliminate potential problems within the portfolio?
Despite the challenges that exist, credit unions are quickly realizing that efficiencies and transparency can go a long way in satisfying examiners' questions.  Proactively implementing systems demonstrates the credit union's willingness to accept past credit issues while clearly showing that future management decisions will involve appropriate risk management.  In this way, much like a camel draws on the water and energy in its hump during arduous journeys, so can a credit union rely on its systems to survive a regulatory review.
Shea Dittrich is a Director for the Financial Institutions Group at Sageworks, where he oversees business development initiatives and serves as a liaison between the Sageworks team, partners, and clients. Shea also writes for the financial institution market, reporting on current industry trends and best practices. Prior to joining Sageworks, he served as the Managing Director for Dittrich and Associates, a progressive bank advisory firm, where he was responsible for the overall strategic development. Shea received his bachelor's degree from Avila College.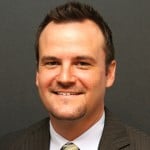 Shea Dittrich is a Director for the Financial Institutions Group at Sageworks, where he oversees business development initiatives and serves as a liaison between the Sageworks team, partners, and clients. ...
Web: https://www.sageworksinc.com
Details