Preparing for payment system outages
Of late, payment system outages have been making the news. For instance, customers at businesses across the U.S. such as McDonald's, Ikea, and Popeyes were unable to pay using their credit cards in February 2021. Their payments processor had a service interruption due to an internet service provider outage. Multiple businesses were forced to only accept cash, and Chick-fil-A ended up giving out meals for free. Problems began at 11:00 am ET and were resolved by 8:00 pm ET.
Also in February 2021, the Federal Reserve Interbank Payment system was unavailable for a few hours. The incident was attributed to an operational error in the automated data center maintenance process. The error caused a four hour shut down of all the Fed's financial services, meaning the electronic systems used by banks, government agencies, and businesses could not move money. 
In March 2021, Wells Fargo experienced an outage on the same day stimulus checks were to be deposited. This was attributed partly to high volumes of users attempting to check their accounts. Users tried to log in to check their balance and couldn't access their accounts. Customers began complaining that their stimulus money wasn't immediately available.
Payment system outages are inevitable. Technology is not infallible, and we have to be prepared to minimize the number of incidents and the degree of impact that a service interruption can cause. Payment systems have their own unique challenges. 
For one thing, banks and credit unions continue to use legacy payment systems, which can be 20 to 30 years old, or in some cases, even older. These systems are not ideal for a 24x7x365 operating model, which is increasingly necessary as real-time payments soar in popularity, and consumer expectations include 24/7 instant gratification. Existing legacy payment processing systems are simply not built to run continuously, as they were designed for batch-based processes. More payments outside of normal operating hours mean more pressure to change your system.
For another, the record growth in electronic payments is an additional strain. The pandemic accelerated the growth, with the ACH network seeing 26.8 billion payments in 2020, which is an increase of 8.2% over 2019. The value of those payments, $61.9 trillion, was up by 10.8%. Several core ACH payment categories grew by more than 10%—direct deposit, digital consumer payments, P2P, and B2B. 
So what can be done? One of the things that we can do as an industry is put ourselves in a better position should something go wrong. Payments modernization is necessary to help avert preventable outages and impact. Modernizing payment systems means a number of different changes:
Cloud-Native – Solutions should be built for and deployed in the cloud. This means your system reliability moves from a physical location to redundant and always available virtual ones. Moving to the cloud also means scalability,which prevents excessive costs and makes future service rollouts easier and faster. 
Intelligent Payment Routing – Provide a comprehensive selection of payment options as well as smart routing capabilities to avoid lost transactions during network failures.
ISO 20022-based messaging standards – A common language means greater levels of automation and global messaging consistency and interoperability.
Open APIs – Open APIs make it easier for disparate systems to work together easier
Microservices-based architecture – Make it possible for changes and updates to be made to a system without the entire system having to go down or be interrupted.
Payment network options – Not tying your payment options to just one network or type of payment. Instead access a platform with various networks and payment types. The more options you have, the less impact an outage will have.
More on payments modernization in the webinar: Payments Modernization Game Plan: Moving Forward with Existing Infrastructure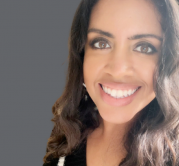 Kristen is responsible for marketing strategy and content for Alacriti while staying abreast of industry trends. She offers over 17 years of marketing experience, including 8 years of experience in ...
Details