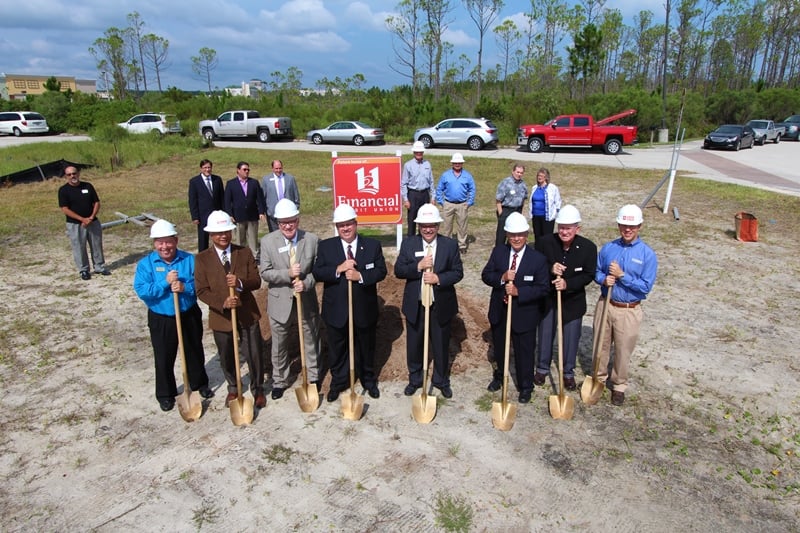 121 Financial Credit Union breaks ground for new Middleburg Branch
JACKSONVILLE, FL (September 19, 2014) — 121 Financial Credit Union officials broke ground Wednesday for its Middleburg branch, located at 1714 Blanding Boulevard at Branan Field Road.
The new facility, which is being built by Scherer Construction of North Florida, will have approximately 3,900 square feet, plus three drive-through lanes, a 24-hour drive-up ATM and safe deposit boxes. Architectural design was done by Reynolds, Smith and Hills.
"We want to make the banking experience as convenient and easy as possible for our members in Clay County and throughout the First Coast," said William Braddock, CEO of 121 Financial Credit Union. "This particular facility will feature the latest design to assist members who want to come into a branch to handle their financial needs."
Construction is expected to be completed in the spring of 2015.
121 Financial Credit Union offers full banking and loan services to any individual and small business located throughout Northeast Florida. Established in 1935, 121 Financial Credit Union has approximately 40,000 members. Deposits are federally insured by NCUA. For more information, visit www.121fcu.org.
---