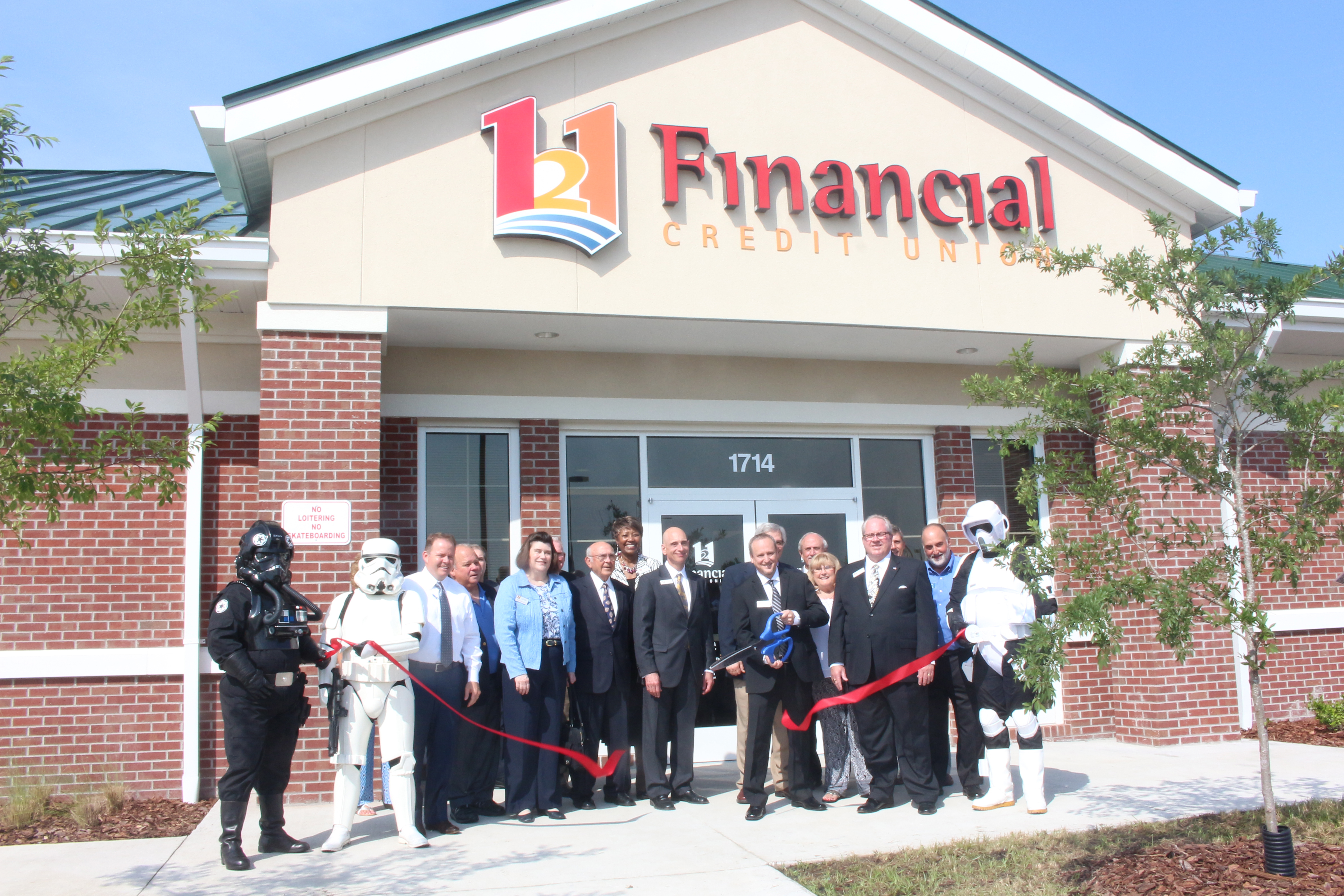 121 Financial Credit Union opens new branch in Middleburg, Florida
JACKSONVILLE, FL (May 21, 2015) — 121 Financial Credit Union opened its newest branch in Middleburg, Florida at 1714 Blanding Boulevard at Branan Field Road.
The new facility, which was built by Scherer Construction of North Florida, has approximately 3,900 square feet, plus three drive-through lanes, a 24-hour drive-up ATM and safe deposit boxes. Architectural design was done by Reynolds, Smith and Hills.
A grand opening event was held with plenty of food, giveaways and a ribbon cutting ceremony by 121 Financial's Board Members, 121 Financial's President/CEO Bruce Fafard and other VIPs. There was also an appearance by the "Star Wars stormtroopers" re-enactors from the 501st Legion.
"We wanted to use this grand opening opportunity for the public to visit our facilities and see the newest conveniences we offer our members," reported Billy Bybee, 121 Financial's Middleburg branch manager.
121 Financial Credit Union offers full banking and loan services to any individual and small businesses located throughout Northeast Florida. Established in 1935, 121 Financial Credit Union has over 45,000 members. Deposits are federally insured by NCUA. For more information, visit www.121fcu.org.
Photo caption: A ribbon cutting ceremony was held for the opening of the new 121 Financial Credit Union's Middleburg, Florida branch.
---